Cine Kids - Memorable Children's Movie Soundtracks - Part 1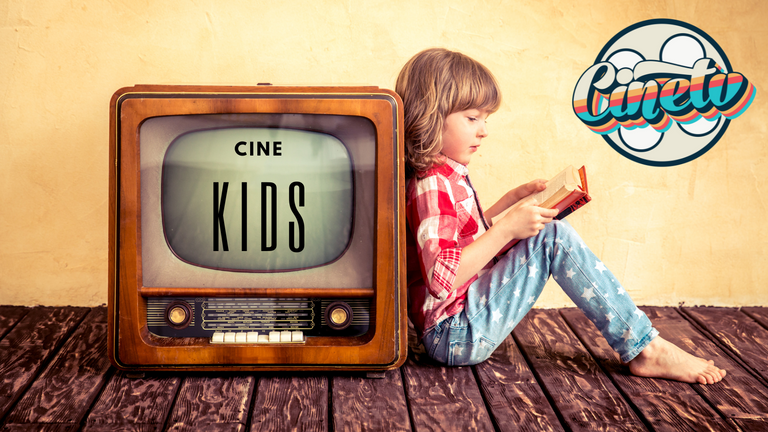 Created with Canva Pro
Children's movie soundtracks
When I was creating a writing prompt for CineTV's Twitter account earlier this week about collecting our favorite movie soundtracks, I decided this would be a fun recurring topic for the Cine Kids posts as well. With the difference that we now focus on the soundtracks coming from children's movies. I know picking from these great soundtracks that have been released the past decades will be hard as it's often hard to remember until someone mentions a great soundtrack we all loved but forgot about along the way. No worries though, I will make it a monthly recurring topic so we can recall plenty of memories around children's movie soundtracks.
Frozen soundtrack
Memorable can be good or bad, and probably everyone can name a few songs that just won't leave your head after you've listened to them. They have this way of sticking around in your head all day long, until the point that it becomes deeply annoying for you and everyone around you. I know a few of these songs coming from children's movies that fit this glove, what about you? Let's see if you can relate to this one:
Frozen's "Let it go", who doesn't know this song? I think even people without children know the "Let it go, let it gooooooooo" part of this song probably by hearing some kid sing it while Frozen came out and long after. I have to admit that for a long time, whenever I said the words "let it go" to someone, it usually came out as if I was singing the song, not even kidding!
And yes, my oldest daughter as well as my youngest daughter have watched this movie over and over again until the point that I got sick of listening to this.
There, I said it, sorry Elsa, not that big of a fan anymore, especially since I don't like the cold and freezing temperatures either, haha.
I have to admit while writing this that this is also the only song I remembered from the Frozen movie, so they did a great job at making this one stick and not even hearing the others anymore. Can you relate?
Lion King soundtrack
Now let's move on to my next share of today, the Lion King soundtrack. This movie dates back from my own childhood, dating back from 1994. I remember that this was a big deal, everyone was talking about the movie and everyone saw it as well. I remember the movie teared me up and that I loved the songs in the movie. Listening back the movie soundtrack, I recognize most of the songs and some of them were real hits:
This may had to do with the fact of Elton John composing some songs for the movie. I can still sing along the song "Circle of Life", one that probably everyone remembers now that I mention it.
It's not only these sing along tracks that I remember though, I also remember (confirmed by listening to the soundtrack now) that the music in the movie is done very well, it really makes you feel as if you're there in the wild with the animals, which I can't say about all newer movies. I think the Lion King movie soundtrack is one to remember, what about you?
Encanto soundtrack
Now that we talked about a few older children's movie soundtracks, it's time to also include a more recent soundtrack in this post. I have seen this movie very recently as my boyfriend found it four our daughter and when it was playing on tv, I was lured inside from my office to check out which movie they were watching because it sounded like one I didn't know yet. It turned out to be Encanto, which I never heard of until that moment.
I sat down to watch a small part of it but ended up watching it until the end instead. I was happy that they discovered another family suitable movie with some nice music in it as well.
The soundtrack starts with "The family Madrigal" as this story is about them, it's quite a nice uplifting song that you will probably sing along quickly. I think the soundtrack is quite nice in general though as there is also some more Latin sound in it which I personally can appreciate and the soundtrack also contains instrumental tracks as well which I find quite good.
If you haven't seen this movie yet, see if you can watch it as I'd recommend it, especially if you're looking for a family movie moment. All three of us enjoyed watching this one.
That's a wrap
I hope you enjoyed this new monthly theme for the Cine Kids posts, and even more so that you are going to engage in the comments because it's a pleasure every week to read your thoughts and compare those with the other readers. I will try to create a nice mix of children's soundtracks every month in future editions.
Have a great weekend ahead! Make and sure to follow our Twitter account and join our discord channel.
Posted using CineTV
---
---