Cine TV Contest #25 - Favorite Getaway/Vacation Movie
Hello CineTV
Last week we reached out to you all for you to share your favorite mystery film and you guys responded swimmingly to our request! We had some phenomenal entries into last week's contest and picking a winner was an absolutely difficult chore to say the least. I think there are so many sub-genres that fit into the mystery category that it made for an abundance of excellent films to choose from when putting for your reasons for them being better than all others. Even though it was an extremely difficult task, we narrowed down to our following winners:
First Place
@nbarrios67 come out of the box swinging for the fences and captured first place this week with his passionate plea for the classic Murder by Death to be considered the best mystery of all time and I have to say after reading his post, I may just have to agree!
Second place
Second place was seized by one of our past winners, @neiraurdaneta, and her expertly written submission for the contest to try to sway us that The Girl With The Dragon Tattoo should be crowned as the greatest mystery of film and cinema. He impassioned post was definitely grounds for awarding her second place this week.
Third place
Third place was secured by a new author, to me that is, as well as an unfamiliar movie to me. Now I can add it to my list of "must sees" and that is another reason I adore this competition so very much. You can read her post touting the excellence of House Hunting HERE. Third place is awarded to @pialejoana
Congrats!
225 CINE COINS and 100 Ecency Points will be transferred to the winners.
Now if anyone disagrees with our choices then please tag us in a comment on this post!
And let's move on to the new contest!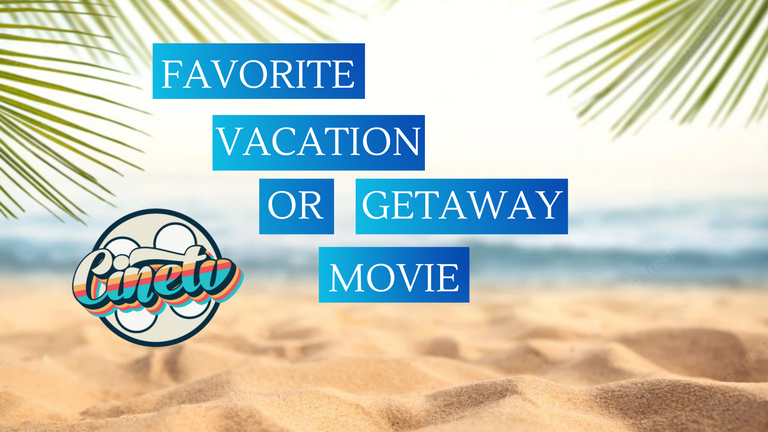 Your Favorite Vacation / Getaway Movie
Write about Your Favorite Vacation / Getaway Movie
This is such a fitting topic for the current contest as our amazing contest manager, @caulderfreeman is currently on vacation and I, @papacrusher, just got back from a quick trip to the coast with my amazing wife. Now, I can confidently say that my little trip was definitely not fit to make a movie about, BUUUUUTTT based on a picture or two I saw of Caulder's, his could be made into an epic saga of adventure and exploration! lolol Since I am still fresh off my wonderful trip and Caulder is still full steam loving his, we thought it would be appropriate for you to share your favorite vacation/getaway movie. I'm sure we all have that favorite movie that reminds us of exotic far-flung locales that we desperately desire to visit or, if you're like me, an amazing documentary that is so well composed and framed that you long so deeply to visit where it was shot. The sky is the limit and here is your chance to vicariously visit anywhere your heart desires, through sharing with us your favorite vacation/getaway movie!
Winners and prizes
This contest will have 3 winners and 225 CINE in prizes. They will be distributed as follows.
1ST Place — 100 CINE AND 100 ECENCY POINTS!

2ND Place — 75 CINE AND 100 ECENCY POINTS

3RD Place — 50 CINE AND 100 ECENCY POINTS

Rules
Publish your entry from our frontend https://cinetv.blog or post to cinetv community if you prefer peakd, ecency or hive.blog
The entries should be written in English for evaluation purposes (You can translate from your mother tongue if you want to.)
The post title should include CineTV Contest:. For example, CineTV Contest: Your Title Here.
Use #cinetvcontest among your tags.
Include a link to this post somewhere in your entry. So your friends can find this easily.
Put down a comment with the link of your entry on this post below.
Only one entry per person.
Deadline
The submission deadline is 9th August, 2022, 11:59 PM, UTC time.

Evaluation and Some Tips
You can use these prompts as a helping hand (purely optional) but you're free to go however you want.
► What you loved or hated about it.
► How it influenced you (and/or people around you).
► What part of it did you find most interesting.
► Any scene that still pops into your mind.
► Performance of the actors/actress that left an impression.
► Why do you think it's significant and great (or not).

You're free to include multiple films in your entry.

There's no need to be mechanical. Write with a free hand. We might overlook if you forget to do a step or two stated in the rules (except the first one).
We'll evaluate the posts based on the writing quality, sincerity, and faithfulness to the spirit of the contest.
DO NOT PLAGIARZE, COPY AND PASTE, OR SPIN FROM OTHER SOURCES!!!! MAKE SURE ALL IMAGES ARE SOURCED!!!
Happy Writing then! Blog on!
The cover photo is edited in Canva.
---

---
Join CineTV on Discord - Invite Link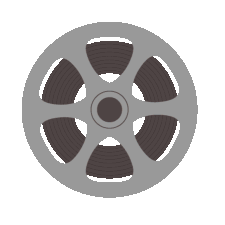 ---
---