Cine TV Contest #37 - Favorite Movie About Work
Hello CineTV
Hello all! Halloween is over and it was a fun night of handing out candy and hanging out with the neighbors. I didn't dress up this year but I have been known to dress up for work just for the laughs. A few years ago I decided to dress up as a tourist with a floral Hawaiian shirt, a baseball cap with a destination on it, a large camera, a side pack with maps in it and of course sandals with tall black socks. I would include a picture but I don't want to embarrass myself. 😅
Thank you all for your participation in the latest CineTV contest and for your varied ideas and descriptions of Halloween around the world. Some find the holiday as a fun and light-hearted celebration to dress up and be scared and others see it as an evil holiday celebrating the dark things in our reality. Again, thanks to all for your entries and without further adieux let's get to the results!
First Place
Our first place winner in this contest is @susurrodmisterio with the choice of Nightmare on Elm Street found here: https://peakd.com/hive-121744/@susurrodmisterio/cinetv-contest-nightmare-on-elm
I very much appreciated this entry because of your thorough and personal approach. It was pleasant to read (except for some of the images!) and I love how you engaged the contest. Thanks for your entry and congrats!
Second place
The second place finisher was @mairene1 with a review of Casper found here: https://peakd.com/hive-121744/@mairene1/cinetv-contest-casper-my-favorite-halloween-movie-espeng
Thank you for your entry! Casper is such a cute character and I remember enjoying this movie. I appreciated your interaction with the contest and describing Halloween where you live. Keep up the great entries.
Third place
In third place we have @iuliapetit2711 with their choice of here: https://peakd.com/hive-121744/@iuliapetit2711/cinetv-contest-my-favorite-halloween-movie-is-when-a-stranger-calls-200-eng-spa
I really appreciated your perspective on Halloween and yet you entered the contest anyways. The movie you selected seems like a thriller and sounds like real life stories that I have heard. Definitely a scary idea of being stalked inside a house while trying to protect children. Thanks for your entry!
Congrats!
225 CINE COINS and 100 Ecency Points will be transferred to the winners.
Now if anyone disagrees with our choices then please tag us in a comment on this post!
And let's move on to the new contest!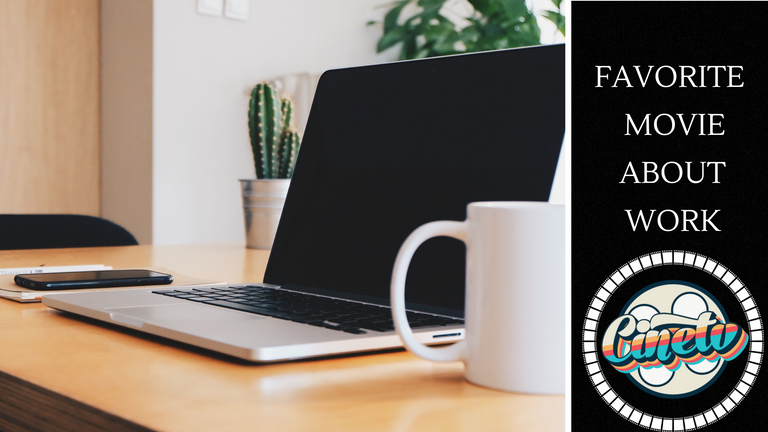 Favorite Movie About Work
Write about your favorite movie about work.
On to our next contest! Thank you to @ecency for sponsoring our Cine TV contests! Check them out at ecency.com. 🙂
Hello All! The CineTV contest this week centers around work. People on some Discord channels know that I am struggling right now in my current job due to burnout and a terrible boss. But I want to put all that aside and I want you to pick a movie that best represents work for you and do a personal review. The movie doesn't have to be about a certain profession or idea about work but you just need to logically connect that selection to the subject of work or a job.
Some tips for this one...make the post fun and maybe even try to teach others about a job or some kind of work. How does the film connect to your own profession and would you want to do the profession in the film? Explain what drove you to pick this movie. What did you like about this depiction of work, is it realistic, does it match your understanding of what work is? Use your creativity and imagination. Please do not just write a boring synopsis of the movie, if you want to stand out please write in an interesting and personal way. I look forward to seeing where you all take this one!
Please check out the list of rules and suggestions below or feel free to ask me in the Discord channel if you have any questions (caulderfreeman). Enjoy this week's contest and good luck!
Winners and prizes
This contest will have 3 winners and 225 CINE in prizes. They will be distributed as follows.
1ST Place — 100 CINE AND 100 ECENCY POINTS!

2ND Place — 75 CINE AND 100 ECENCY POINTS

3RD Place — 50 CINE AND 100 ECENCY POINTS

Rules
Publish your entry from our frontend https://cinetv.blog or post to cinetv community if you prefer peakd, ecency or hive.blog
The entries should be written in English for evaluation purposes (You can translate from your mother tongue if you want to.)
The post title should include CineTV Contest:. For example, CineTV Contest: Your Title Here.
Use #cinetvcontest among your tags.
Include a link to this post somewhere in your entry. So your friends can find this easily.
Put down a comment with the link of your entry on this post below.
Only one entry per person.
Deadline
The submission deadline is 8th November, 2022, 11:59 PM, UTC time.

Evaluation and Some Tips
You can use these prompts as a helping hand (purely optional) but you're free to go however you want.
► What you loved or hated about it.
► How it influenced you (and/or people around you).
► What part of it did you find most interesting.
► Any scene that still pops into your mind.
► Performance of the actors/actress that left an impression.
► Why do you think it's significant and great (or not).
You're free to include multiple films in your entry.
There's no need to be mechanical. Write with a free hand. We might overlook if you forget to do a step or two stated in the rules (except the first one).
We'll evaluate the posts based on the writing quality, sincerity, and faithfulness to the spirit of the contest.
DO NOT PLAGIARZE, COPY AND PASTE, OR SPIN FROM OTHER SOURCES!!!! MAKE SURE ALL IMAGES ARE SOURCED!!!
Happy Writing then! Blog on!
The cover photo is edited in Canva.
---

---
Join CineTV on Discord - Invite Link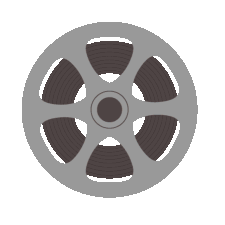 ---
---