CINETV COMMUNITY NEWSPAPER | 2023 | ISSUE 5
CINETV COMMUNITY NEWSPAPER | 2023 | ISSUE 5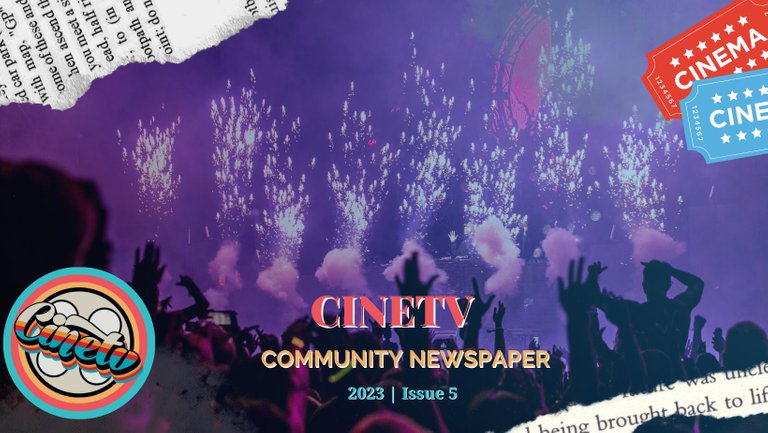 Image created with Canva Pro



Are you ready to experience the ultimate Hive viewing pleasure? Look no further than the new CineTV frontend! After more than a year of waiting, the time has finally come and the CineTV team is buzzing with excitement.


With its captivating design and advanced features, the new frontend will take your Hive experience to a whole new level.


Gone are the days of sifting through cluttered, outdated frontends. The new CineTV frontend has a fantastic, modern and colorful design that will blow your mind. And that's not all - it's packed with great features that will keep you coming back for more. With just a quick glance you can stay up to date with the latest Contest, Newspaper and CineKids series, and you can even track the real-time value of Cine tokens and Hive! Wow. If that's not enough for you, there's more! The advanced search makes finding your favorite blogs a breeze, and the NFT marketplace is just a click away, waiting for you to explore the endless possibilities.
But the new CineTV frontend is more than just a pretty face. The developers have put in countless hours to ensure that it runs smoothly and efficiently, even under heavy use by the community. And the results speak for themselves. The CineTV team is already excited about the new frontend, and we know you will be too.
So why wait?
Post your blogs on the new CineTV frontend today and discover why it is simply the most beautiful and advanced frontend for Hive. Don't miss out on this game-changing experience - now is the time to upgrade your Cine blogging experience and shout it from the rooftops!



The theme of the latest CineTV contest is your favorite movie based on a true story. And I can tell you, that's a tough one. Will you go for the drama of "Not Without My Daughter", "Schindler's List", or maybe rather the comic tension of "The Wolf Of Wall Street"?
But then I started thinking. And let me warn you, that's not easy for me this week. Then I thought, why would anyone limit themselves to just one movie? Why not make a mash-up of all your favorite true-life movies? Let me present to you: "The social networking site built by a mathematician who was also a spy while juggling his money-hungry broker and the FBI."
This movie has it all: the drama of Alan Turing's battle to crack the Enigma code, the excitement of Jordan Belfort's outrageous schemes, and the thrill of Mark Zuckerberg's journey to the top of the tech world. And the best part? It's all based on true events! Just ONE little thing, the movie has yet to be made.
So there you have it, folks. My entry for the CineTV competition would immediately be rejected. But, here's the thing, I am not entering the contest. And I am totally convinced that you can do better! Also don't forget to post your blog from our new frontend. HINT!
The submission deadline is 7th February, 2023, 11:59 PM, UTC time.




Now I had planned to get serious about changing my header for the writing prompts this week. But let's face it, sometimes things just don't turn out the way you planned. Likewise now. I'll smurf it up another time!
And that brings me straight to this week's CineKids. Who doesn't have fond memories of The Smurfs? Also @thisismylife can't resist the charm of Papa Smurf, Smurfette and co. The Smurfs, an icon from our childhood and even now they continue to smurf us with their adventures.
So, why bother changing my header when we can just smurf and have fun? Let's give the Smurfs a chance and let us be carried away by their magical world full of fantasy and adventure. Are you smurfing along?
But of course there was also time to provide some new background stories for the many writing prompts. So if you're still in need of some extra blog-struggling-day inspiration, @thisismylife is here to save your day!




Of course you all know how it goes, it's time for Frey's Findings, our youth magazine! And, like every week, it's filled with the latest and biggest trends from the entertainment world.
Whether you're a fan of the latest Netflix shows or looking for inspiration from the coolest YouTubers, this magazine has it all. The latest movies or the juiciest gossip, you name it and Frey knows where to find it. The perfect mix of entertainment and gossip, all tailored to today's youth!




If you're ready for a little break now, grab a cup of coffee and go into the relax mode. Enjoy the latest Hollywood gossip.
Rita Ora and Alessandra Ambrosio flaunt their egos at the Celebrating 10 Years of Music event in LA, with Rita in a barely-there feather dress and Alessandra in a miniskirt. Rita really made a spectacle of herself. Honestly, I'd never wear this, but well it seems that Rita and Alessandra are so proud of their bodies, that they have nothing to hide and want to be remembered that way.



Of course there is also something to tell about the English Royals. This week, we saw Kate share a rare photo with her dad on Instagram. However, she does not just share this photo, the photo is intended to promote Early Mental Health Awareness.

And that just shows that Kate is also just a working royal. You would think that there is nothing but scandals within the English royal family. Kate shows with this photo that nothing could be further from the truth, and that she is not only a working royal, but also loves her family. That seems to be forgotten sometimes.



Pamela Anderson's memoirs have caused quite a stir this past week. And they also evoked memories with another woman who was, and is, very frequently in the news. The sad story of Britney Spears continues. Britney wishes her kids had stood up for her as Pamela Anderson's kids did for Pam
And bad news for all the people who loved the actors of the well-known Police Academy movies. One of the most famous actors of that series has passed away. He lived to be 89 years old. Fortunately, a blessed age, but with his passing a film legend has been lost. RIP George R Robertson!




I am very curious about your personal opinions about the actors and actresses that we see so often on the big screen (well, mostly TV screen).
As you know by now, it is important not to write film reviews. That's NOT what this challenge is about. It is precisely about your personal stories, why you like or do not like to watch that actor or actress. Why are you or are you not attracted to that actor or actress? And so there are many more things to think of that tell something personal.
This week we had only our team members @papacrusher and @stickupboys leaving us a comment about Renee Zellweger. No one else left us a truly personal opinion or a memory that comes to mind that is connected to that particular actor.
So unfortunately, again no extra CINE rewards this week. I guess that this is even more exciting for next week. Because as you know, we're just moving last week's 100 CINE to next week. And that means that next week we have 300 CINE tokens and 300 Ecency points to give away.
Of coure, thanks to @ecency for generously sponsoring this fun challenge!
Are you all ready for the new challenge this week?
This week's Movie Star of the Week is a talented English actor. Born in 1989 in London, he made his theatrical debut at a young age and quickly established himself as a rising star in the industry. His portrayal of young wizard in the film adaptations of the well-known popular book series endeared him to millions of fans around the world and solidified his place on the silver screen.
Aside from his work as a wizard, this actor has continued to demonstrate his versatility, taking on a variety of roles in film, television, and on stage. He has been praised for his performances in projects such as "Swiss Army Man," "Now You See Me 2," and "The Woman in Black." He is known for his dedication to his craft and his willingness to tackle challenging roles.
In addition to his acting career, this Movie Star of the Week is also known for his philanthropy and activism. He is a strong advocate for mental health and has been open about his own struggles. He has been involved in various charitable organizations, using his platform to raise awareness and funds for important causes.
I think ya'll know who I am talking about. This week I would like to know what you think about:


DANIEL RADCLIFFE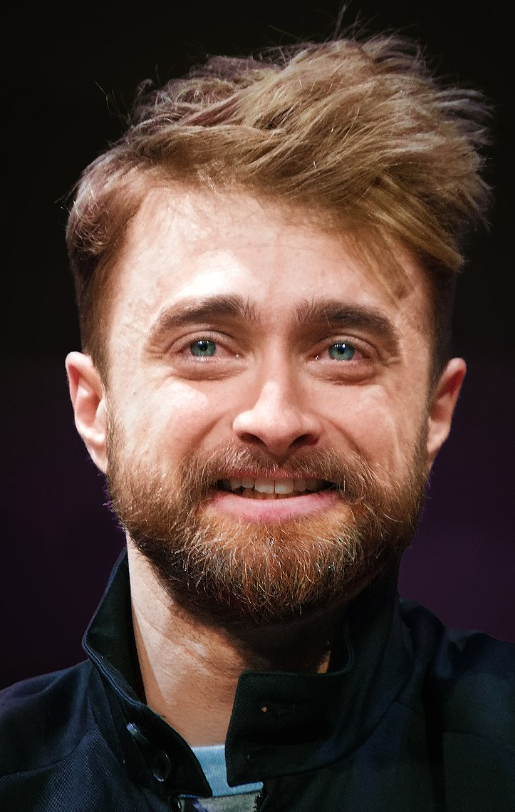 We have the tokens to give away, do you have a comment or blog? The conditions are being looked at more strictly. And if the conditions are not met, we will not give away additional tokens.
Rules:
Only personal opinions
If you choose to write a blog, use the tag #moviestaroftheweek and post the link in the comments
A blog is not necessary, you can also leave a comment.
The challenge is not intended as a contest, it is in fact intended to give you an ENGAGEMENT option for the newspaper. The fact that we are giving away tokens to engage with us is an extra bonus for you. You guys are "THE COMMUNITY", and we would be nothing without you!




We keep watching for all the films that come out this year, after all, that is what the CINETV community is for. I will try to show as many different genres as possible. Hopefully there's something to your taste and you'll find a new movie for your "To Watch" list. Get ready for some trailers below!


80 FOR BRADY
The first movie I'm sharing with you would've been a great fit for the contest theme this week, as this is a movie based on a true story!
The 2017 Super Bowl LI is the destination for four lifelong friends and fervent fans of the New England Patriots. This journey promises to be a life-altering experience as they get to witness their hero Tom Brady perform live on the field.


KNOCK AT THE CABIN
Four armed strangers take a young girl and her parents hostage while they are on a remote cabin vacation, and demand that the family make an impossible choice to prevent the end of the world. With limited access to the outside world, the family must come to a decision before it's too late.


TRUE SPIRIT
And to stay completely in the contest theme, I have another film for you that is based on a true story.
Young sailor Jessica Watson, played by Teagan Croft, wants to become the youngest person to sail around the world solo, non-stop and unaided. Despite the skepticism of many, she is determined to prove them wrong. Over the course of 210 days, Jessica faces many challenges as she navigates the world's toughest oceans, determined to achieve the impossible.


We like to point out the following note about plagiarism!
We have an entire team dedicated to finding AND reporting plagiarism and abuse. And be warned, we NEVER will tolerate plagiarized blogs. Not in plagiarized words, nor images!


We have seen some really great posts that failed to source their pictures, and so we were not able to curate them properly. Remember to only post YOUR OWN words and to properly source the photos that you use that are not your own.


Plagiarism is THEFT and has no place in our CineTV family!
And with that, this week's newspaper has come to an end. We hope you enjoyed it and we'll see you next week with a new newspaper! If you find this newspaper and want to chat with about movies and TV with us, feel free to join is in our DISCORD


Thanks...we love you all!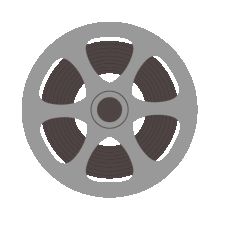 Posted using CineTV
---
---