CineTV COMMUNITY NEWSPAPER | #40

CineTV COMMUNITY NEWSPAPER | #40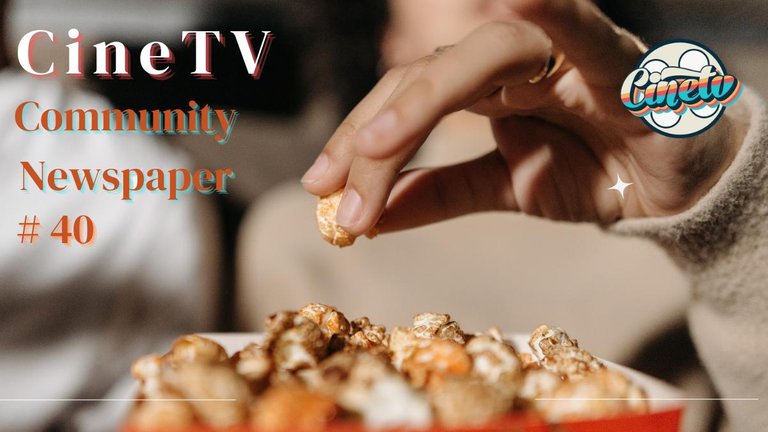 Image created with CANVA PRO


Welcome to this week's new CineTV Community Newspaper.
After having known a typical November weather in the first days of November, we now suddenly got a kind of Spring feeling. The temperatures rise to about 15 degrees. And that gives a very pleasant feeling during the day. But because the weather is so nice during the day, you suddenly notice in the evening that the temperature drops sharply.
Combine that with the long evenings and you still get perfect conditions to curl up on the couch with a blanket, a bowl of popcorn, and of course a good movie! What more could you want for the perfect evening?
CINETV COMMUNITY UPDATE
As far as community news goes, I can't help but be that broken record that sticks again... There's no Community News to report. So let's agree otherwise. We'll just skip this piece in the next newspapers until there IS news to tell. What do you think of that?
Of course we will keep to mention that we have #writingprompts that you can find on our TWITTER account. To find an interesting writing prompt to your liking, I would like to invite you to our Twitter account. You can use any writing prompt at any time, and of course this also gives an extra chance for curation.
And even though we very much like you to go over to our Twitter, we have a weekly post with some of our writingprompts. It's there for you to read how the writing prompts came about, but of course you can also use this blog for inspiration if you get stuck looking for a topic to blog about!
Let's move on to our Contest!

CINE CONTEST UPDATE
This week's contest is one that I wouldn't be able to think of a movie for myself. This would probably be different if I did a little google search. But the subject itself is one that I think will appeal to many people at this time. Luckily it's about movies, otherwise I think we'd run into a lot of disagreements this week! Now many of you have already seen what the contest is about. This week's contest is that we are looking for: Your favorite political movie or television show
Let your storytelling talent come to life, summon all the witches and convince us with eerily good emotions. If you already submitted your entry, GREAT! If you still have to write it, the submission deadline is The submission deadline is 15th November, 2022, 11:59 PM, UTC time.
As you know by now, We love to read your personal stories, not only blogs written for the contest. Why is that one movie or series so special to you? What impact has it had on you? Did a movie or series change your mind about certain things? Just to name a few examples.

Our Movie Star of the Week is the next part of the newspaper. The Movie Star of the week challenge is a challenge that is NOT intended to become a second wikipedia or IMBD. It is NOT meant to take info from the internet and reiterate this info in your own words in a blog.
This challenge is meant to let your personal opinion be heard.
If no blog or comment meets these conditions, then we will not distribute CINE tokens. We take the 100 CINE that would have been there for that week to the next week, and eventually the person who writes the comment, or the blog that does meet the conditions, has a chance to win a lot more CINE at once. But again, only comments or blogs that meet the condition have a chance.
And again, the only condition is that it is your own opinion. No biography about the actor or actress. No filmography of the actor or actress. No! We want to read your opinion.
So let's quickly take a look at what ya'll thought about Patrick Swayze.
We had 5 people engaging with us. One blog and four comments. Since all of you shared some personal thoughts I am happy to sent all five of you 40 CINE tokens to your wallets later today.
Congrats to @repayme4568, @thunderjack, @melinda010100, @mairene1 and @dorytagil2022.
Now I gave out the total amount of CINE tokens for this week, this means that next week we have 100 CINE tokens to give away.
So let's move on to this weeks Movie STAR of the Week!
Oh, I remember it so well. Somewhere around my 17th / 18th I went through a period in my life where I was totally consumed by the more alternative music. The more profound the lyrics, the more I liked it. And maybe you could even say I was looking for a "group" to belong to. I don't know. What I do know is that I absolutely loved the music of The Doors at the time. And that also meant that I went looking for everything about the life and death of Jim Morrisson. The poems he had written, his music, but also how he dealt with people. His drug addiction, and his love life. I have searched everything, and I have even visited his grave in the Paris cemetery "Cimetière du Père-Lachaise". This period passed, only the music remained. Even now I can still enjoy the music that "The Doors" made.
When my interest in Jim Morrisson's life had just waned, a movie was released called "The Doors". Val Kilmer played Jim Morrisson, and my interest was somewhat rekindled. Of course I had to see the movie anyway… And I can still remember being struck by Val Kilmer's resemblance to Jim Morrisson. The Doors band members who were still alive when the film came out later criticized the film. According to them, Oliver Stone's portrayal of Jim was nothing like the man they had known.
For me personally, the actress who played the part of Jim's friend Pam was the most striking. What I'd learned from my self-searching for Jim's life and death was that his girlfriend Pam was just as "disturbed" as Jim was, but also caring. She was a special type, perhaps also because of her excessive drug use. And that caring and at the same time disturbed character was portrayed very credibly by this actress in my eyes. I thought the movie about The Doors was not that special, but that actress ... she did a great job! The actress who played this role was;
MEG RYAN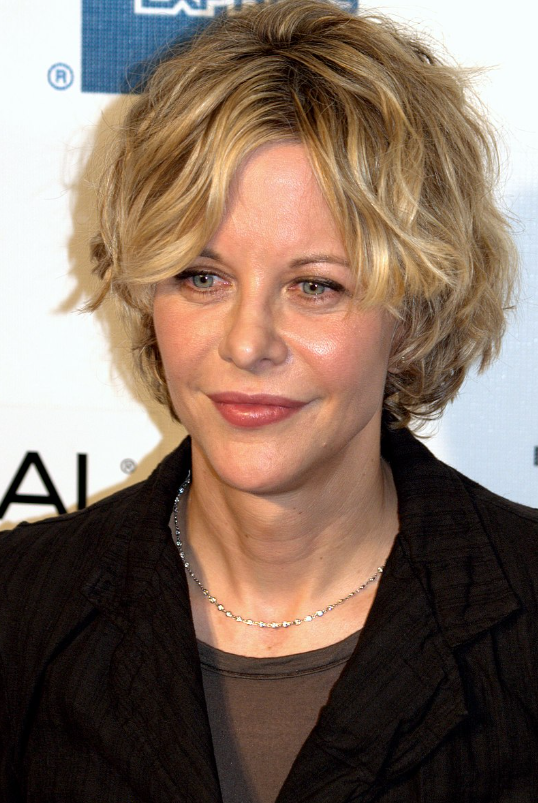 So you now know what to do. Leave a comment under this newspaper, or write a blog if you prefer. But as said, I'm not looking for biographies or filmographies. It's all on the internet.
What you have to do if you want to earn CINE tokens, is write a comment or blog with YOUR opinion. Why do you like Meg Ryan or not. What appeals to you in her, or what repels you? Does she make you forget the world, do you see the person she plays or do you still see Meg Ryan?
So we have 100 CINE tokens to give away next week. Do your best!
Please keep in mind that we're not going to give out the CINE tokens if your comment or blog has nothing personal.
If you're going to dedicate a blog towards our "Movie STAR of the week", don't forget to use the tag #moviestaroftheweek and link your blog here in a comments so we can easily find it!
As always, feel free to browse over all blogs written under the #cinetv tag. There are so many awesome blogs. We appreciate each and everone of you, who takes the effort to write up a unique, original blog with movie or tv-related content.



BLACK PANTHER: WAKANDA FOREVER
I've been reading a lot about this film, and this week it finally arrived. The movie is playing in the cinemas. Black Panther: Wakanda Forever! If you want to know what this film is about, a visit to the cinema is next on your agenda. Central is a clear theme, patriotism, and fighting for your country! Do you think Marvel Studios has outdone itself with this film?


THE SANTA CLAUSES
Tim Allen is back as Scott Calvin. But this time Scott Calvin is looking forward to his retirement! Although, of course, a few things have to happen before Santa can retire.


SAM AND KATE
A comedy in where two couples are central. The moment Sam falls for Kate, Sam's father begins a romance with Kate's mother. And with both the new couples, some things have to be processed from the past.


MOVIE & CELEBRITY GOSSIPS
One of my favorite parts of the weekly newspaper. The juicy gossip! I can't help it, I think it's one of the "guilty pleasures", which I will never admit after today. Because like everyone else, I always pretend that I'm not interested in that at all.


It's nice to see that these people can also share less stiff moments.


Hopefully you enjoyed this weeks Newspaper!

Enjoy your week
HAVE A GREAT WEEK AND WE WILL RETURN!

We like to point out the following note about plagiarism once again!
We have an entire team dedicated to finding AND reporting plagiarism and abuse. And be warned, we NEVER will tolerate plagiarized blogs. Not in plagiarized words, nor images!
We have seen some really great posts that failed to source their pictures and so we were not able to curate them properly. Remember to only post YOUR OWN words and to properly source the photos that you use that are not your own.
Plagiarism is THEFT and has no place in our CineTV family!
Thanks...we love you all!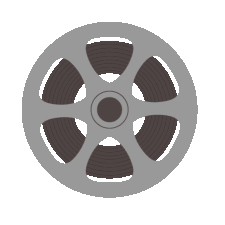 Posted using CineTV
---
---