Frey's Findings- What's new!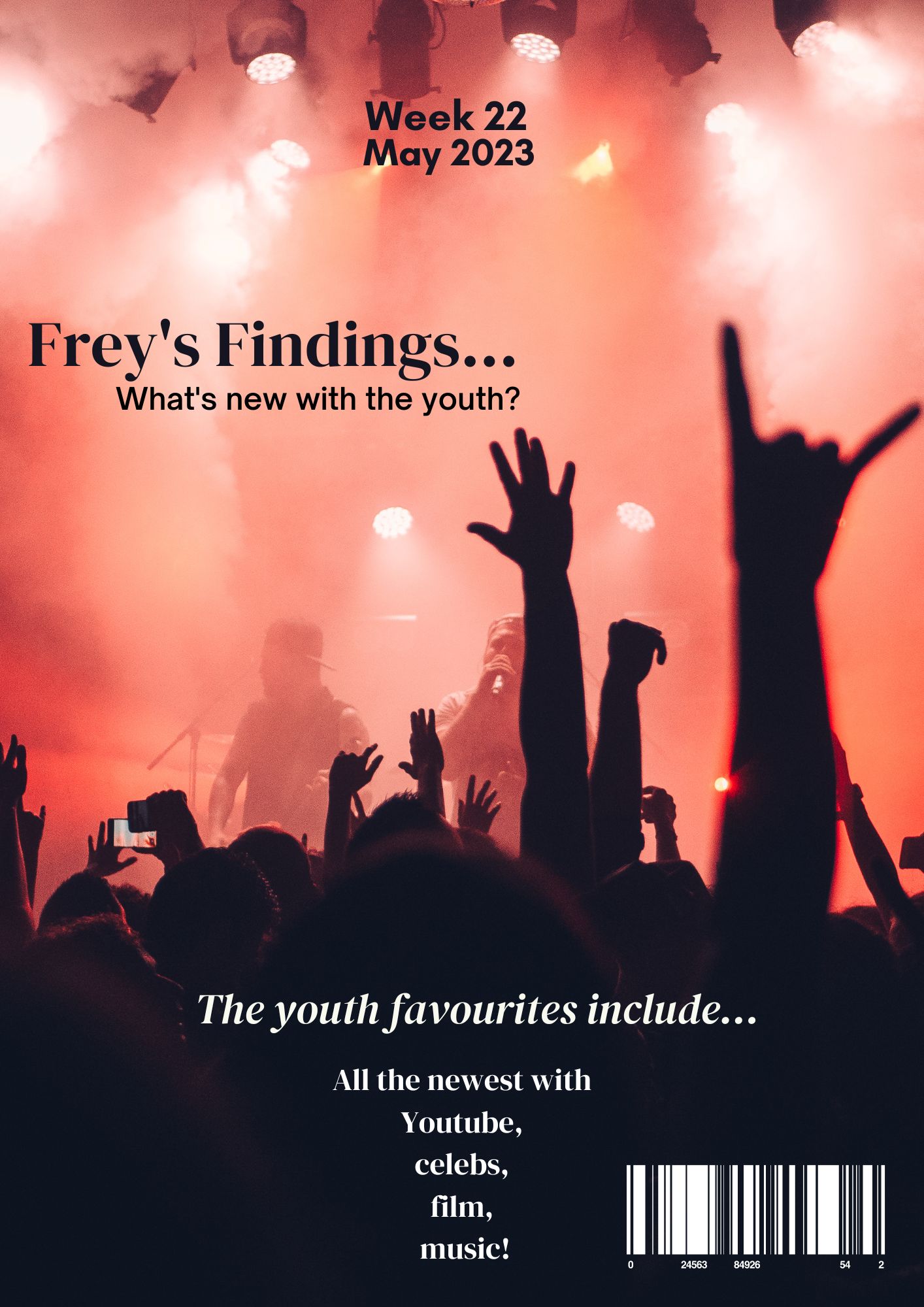 (Sourced by www.canva.com)



Hello and welcome back to the newest issue of Frey's Findings. I hope you enjoy and let's get to it!



This week in the movie world, 'Whiplash' (2014) has been trending. The film follows a young drummer who enrolls at a music conservatory where his dreams of greatness are mentored by an instructor who will stop at nothing to realize his potential. The film is a psychological drama that stars Miles Teller, J.K. Simmons and Paul Reiser (who also starred in season 2 and 3 of 'Stranger Things'). Have you watched this one? It sounds rather interesting I must say. I am a sucker for Psychological thrillers, anyone else?
You can watch the trailer here!


This week on Netflix, 'The Mother' has been trending with over 83.71 million streams this week! 'The Mother' is a 2023 American action film starring global sensation Jennifer Lopez as lead role. Also featuring Joseph Fiennes, Lucy Paez and Omari Hardwick. The plot follows a fleeing mother and an assassin that comes out of hiding to protect her daughter she left earlier in life. I think this sounds like a really good plot. The film was released May 12th, only 4 days ago and has already racked up 72% on 'Audience Score'.

This week on streaming services, Paramount+ has been showing 'Blue Bloods'. This show is long standing and has been going since 2010. The show revolves around a family of New York cops and originally aired on CBS. The show stars Donnie Wahlberg, Bridget Moynahan and Tom Selleck. Most of the cast have been present since the show's debut.
Here is the trailer of the first ever series!

This week on Youtube, the popular series 'Chicken Shop Date' has been trending. This series is very popular among the youth, it is a sarcastic show hosted by Amelia Dimoldenberg and featuring various different guests. This week it has been Lewis Capaldi. I love this series and find it so funny. I also love Lewis Capaldi and his humour so when I do get round to watching this episode, I will definitely be laughing!

This week in the celebrity world, it has been announced that Taylor Swift is now dating 'The 1975' lead Matty Healy, which has blown up over social media. Matty Healy is probably one of the most controversial people in the music industry right now and so many people have so much to say about him. The youth have had quite a lot to say on the matter and have been really disgusted with Taylor Swift. So much goes on with celebrities, it is hard to keep up haha!
That is all for this week, see you all next week!
Posted using CineTV
---
---