Film Review: Spy Kids 3D: Game Over (2003)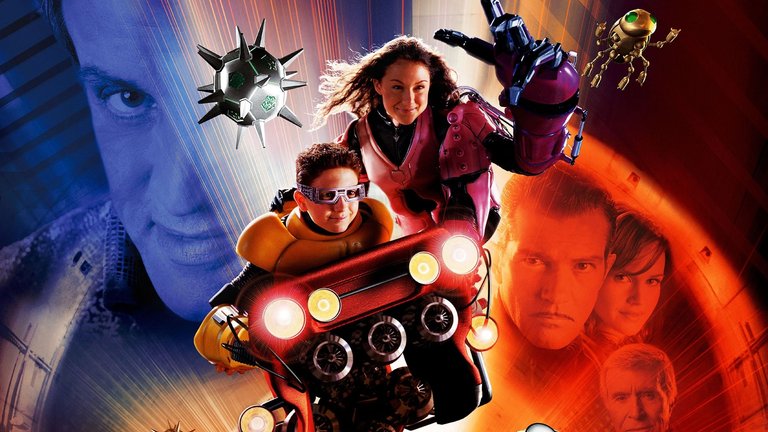 2003 was bad year in the career of Robert Rodriguez. He had not one but two major films releases that both turned out to be disappointments and both were third instalments in their respective series. One was Once Upon a Time in Mexico and the other was Spy Kids 3D: Game Over.
The plot begins with Juni Cortez (played by Daryl Sbara), former operative of children's division of OSS, now working as private detective. After hearing that his older sister Carmen (played by Alexa Vega) went missing during one of her missions, Juni decides to rejoin OSS and go on a dangerous mission to find her. His learns that Carmen was tasked with stopping Toymaker (played by Sylvester Stallone), designer of children's virtual reality video game, and his plans to enslave world's children. Carmen went into the game but was apparently captured. Juni follows her steps and has to advance through various levels, being helped by children who were originally brought into the game as beta testers.
Due to its child stars growing up (especially evident in case of Alexa Vega), Spy Kids 3D was supposed to be made quickly and it was also supposed to be the final film of the series. Robert Rodriguez decided to end his passion project with a bang and secured the budget unusually high for his standards. His idea was to make film memorable experience for young viewers but having their favourite characters and the strange world of virtual reality game brought in 3D. This decision went against what Rodriguez had been best at – making films cheaply, quickly and efficiently. To say that combination of 3D and CGI didn't exactly work would be an understatement. Quality of special effects is poor and from today's perspective CGI shows its age. But impression is even worse for those who had actually seen this film in theatres in 3D, making the whole experience not only disappointing but at times rather unpleasant. It would be unfair to say that nothing in the film works. Sylvester Stallone, who, thanks to his children being great fans of first two films, enthusiastically accepted the role, shines in the role of Toymaker, one of the few opportunities to show something of comedic talent (despite actually being "awarded" Razzie for Worst Supporting Actor later). Unfortunately, he appears relatively late in the film, just as Alexa Vega is missing for much of its running time. Courtney Jines, who would later become screenwriter and producer, represents interesting cast addition in the role of protagonist's in-game love interest Demetra, but her impact is somewhat blunted by almost all characters from previous two films being stuffed into the film as fan service. While Spy Kids 3D had more than decent box office results, critics weren't enthusiastic. Two new sequels were ultimately made - Spy Kids: All the Time in the World in 2011 and Spy Kids: Armageddon in 2023.
RATING: 4/10 (+)
---
---