Tag del anime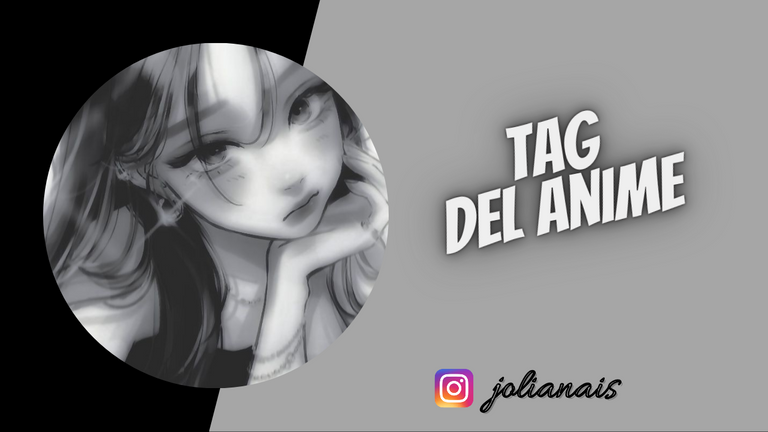 Portada y Collage's realizado en canva.com
¡Hola mis amores!, estamos en un nuevo Post, ya los extrañaba mucho. Pensé hacer está pequeña dinámica que vendría siendo: Tag del Anime, para compartirles un poco acerca de mis favoritos y más cosas, estaré subiendo más Tag's conforme pasen los días pero me gustaría que en los comentarios ustedes también respondan las preguntas, sin más que decir ¡comencémos!.
Hello my loves, we are in a new Post, I missed you so much. I thought I would do this little dynamic that would be: Anime Tag, to share with you a little about my favorites and more things, I will be uploading more Tag's as the days go by but I would like that in the comments you also answer the questions, without more to say let's start!.
1) Anime favorito: Puedo decir con firmeza que mi fav es Tokyo revengers, la verdad que no tiene una explicación en sí, no podemos negar que ciertas escenas o capítulos son bastante aburridos y absurdos (zzzz), pero la trama en sí, es muy interesante y aparte me gusta todo lo referente a viajes o líneas del tiempo.
1) Favorite Anime: I can firmly say that my favorite is Tokyo revengers, the truth is that it doesn't have an explanation, we can't deny that certain scenes or chapters are quite boring and absurd (zzzz), but the plot itself is very interesting and I like everything about time travel or timelines.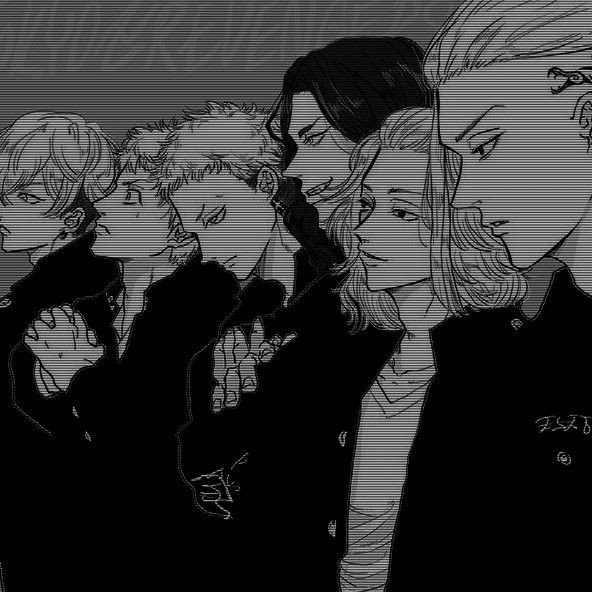 Foto sacada de: https://pin.it/5APWEqh
2) Anime que odio: No es que lo odie, pero me disgusta un poco, es Nanatsu no taiza. A pesar de que lo ví todo, no fue un anime que me llamo al 100% la atención, además, siento que está muy sobre valorado, tanto las peleas, los personajes, la trama, casi todo, lo peor es que siento que si fueran desarrollado mejor lo que mencioné anteriormente, tal vez si fuera sido un poco más buena. La animación no va a corde a la escencia que deben tener los animes, parece más una caricatura si vamos al caso, pero tampoco está tan mala.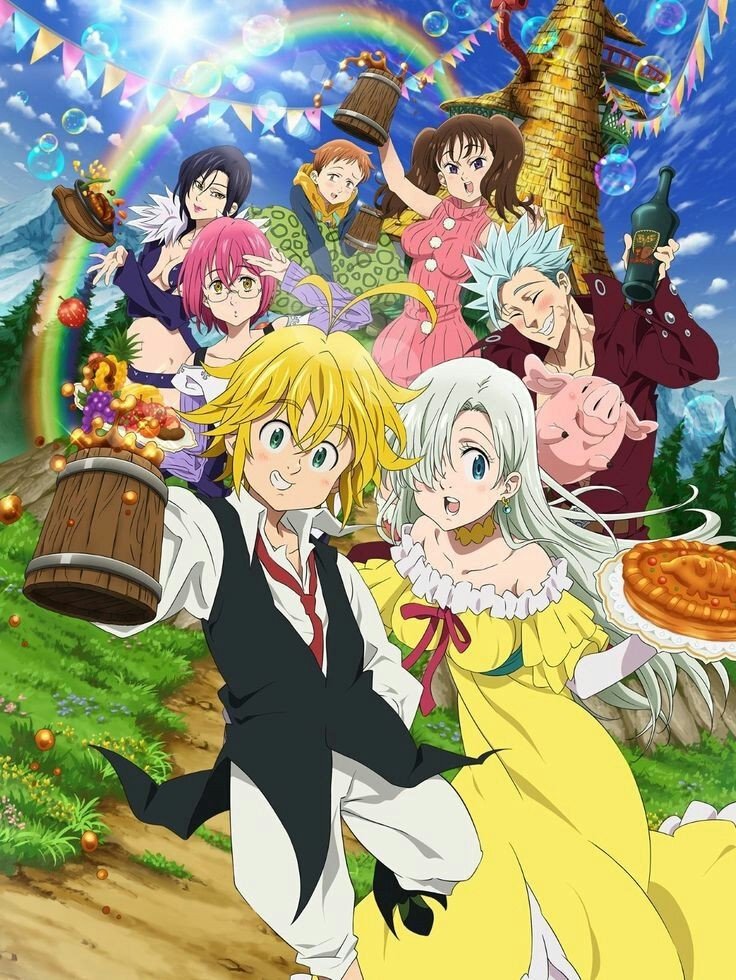 Foto sacada de: https://pin.it/3NUxVJf
3)Anime que me hiciera llorar: ninguno la verdad.
2) Anime that I hate: It's not that I hate it, but I dislike it a little bit, it's Nanatsu no taiza. Even though I watched it all, it wasn't an anime that called my attention 100%, besides, I feel that it's very overrated, the fights, the characters, the plot, almost everything, the worst thing is that I feel that if they were developed better what I mentioned before, maybe it would have been a little bit better. The animation is not in line with the essence that anime should have, it looks more like a cartoon if we go to the case, but it's not so bad either.
3)Anime that made me cry: none really.
4) Anime que me hizo gritar de la emoción: la escena de Tokyo ghoul cuando kaneki está peleando contra Takizawa y empieza a recordar fragmentos de quién era, justamente en esa parte suena el opening: Unravel. En ese entonces era uno de los primeros animes que había visto y era de mis favoritos, bueno, aún lo es.
4) Anime that made me scream with emotion: the scene of Tokyo ghoul when kaneki is fighting against Takizawa and starts to remember fragments of who he was, just in that part the opening sounds: Unravel. At that time it was one of the first anime I had seen and it was one of my favorites, well, it still is.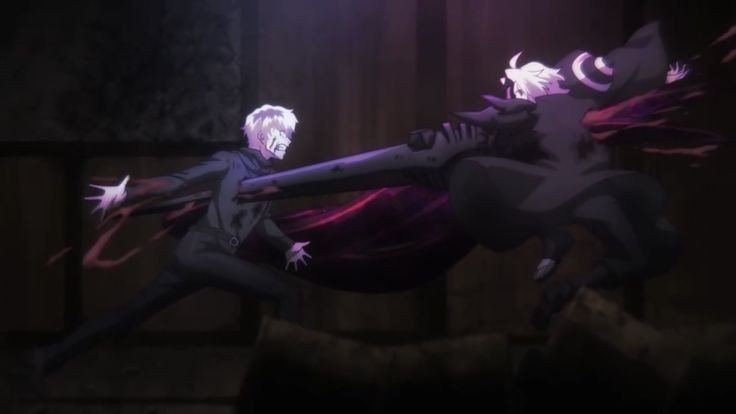 Foto sacada de: https://pin.it/1xBl2kX
5) mi husbando: Levi Ackerman (Shingeki No Kyojin): Personajes que ha llamado la atención de muchas chicas en los últimos años ha sido un personaje bastante completo en cuanto argumentación e historia evolutiva, otra prueba que los músculos y el encanto superior queda muy por debajo por la actitud, sobre todo si es fría, calculadora, analítica y muy limpia. Esto último literal, a lo cual no muchos de nosotros no logramos comprender como un hombre de baja estatura con delantal obsesionado con la limpieza.
L (Death note): Hace muchos años que pasaron los días de gloria de Death Note, motivo por el cual asombra ver a las nuevas generaciones de espectadores acercándose a su anime. Pero más extraño que esto, es advertir la fascinación que sigue provocando L entre los entusiastas de la obra creada por Tsugumi Oba y Takeshi Obata, pues lejos de ser un hombre apuesto, se trata de una rata de biblioteca con manías bastante perturbadoras.
KAKASHI(Naruto):Podrá parecer un sujeto distraído e inocente, y muy probablemente lo sea, pero estos aspectos no contradicen la seguridad y el carisma de Kakashi, elementos de los que se ha servido este poderoso shinobi para entrar a hurtadillas en nuestro corazón (como se esperaría de todo buen ninja que se precie).
Zenitsu(kimetsu no yaiba): Uno de los favoritos, a pesar que no soy tan fanática del anime, este personaje no puedo negar que robo mi corazón totalmente, tanto su actitud, su personalidad, apariencia, me gusta todo además que el nos puede demostrar que hasta la persona más cobarde puede se la mejor si se lo determina.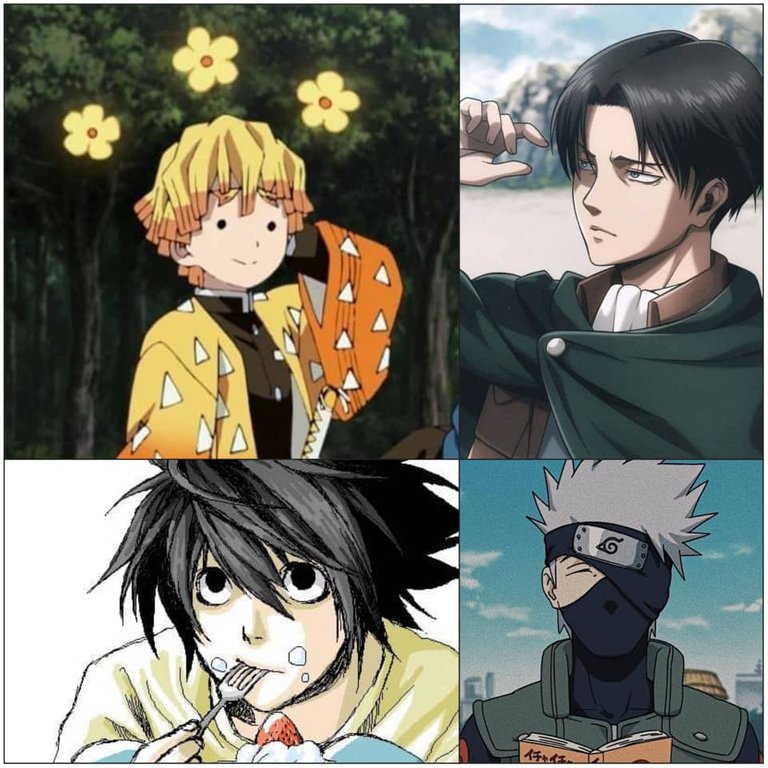 5) my husbando: Levi Ackerman (Shingeki No Kyojin): Characters that has caught the attention of many girls in recent years has been a fairly complete character in terms of argumentation and evolutionary history, another proof that the muscles and superior charm is left far below by the attitude, especially if it is cold, calculating, analytical and very clean. The latter literally, to which not many of us fail to comprehend how a short man in an apron obsessed with cleanliness.
L (Death note): It's been many years since the glory days of Death Note, which is why it is surprising to see new generations of viewers approaching its anime. But stranger than this, is to notice the fascination that L continues to provoke among the enthusiasts of the work created by Tsugumi Oba and Takeshi Obata, because far from being a handsome man, he is a bookworm with quite disturbing manias.
KAKASHI(Naruto): He may seem a distracted and innocent subject, and most probably he is, but these aspects do not contradict the security and charisma of Kakashi, elements that this powerful shinobi has used to sneak into our hearts (as would be expected of any good self-respecting ninja).
Zenitsu(kimetsu no yaiba): One of the favorites, even though I'm not a fan of the anime, this character can not deny that he stole my heart completely, both his attitude, his personality, appearance, I like everything plus he can show us that even the most cowardly person can be the best if he is determined.
6) personaje con el que te sientas identificado: mmm, diría que Sasha de Shingeki no kyojin, ya que a parte que me encanta comer (Sobre todo papas), soy muy alegre y bastante miedosa también.
6) character you feel identified with: mmm, I would say Sasha from Shingeki no kyojin, since I love to eat (especially potatoes), I'm very cheerful and pretty scary too.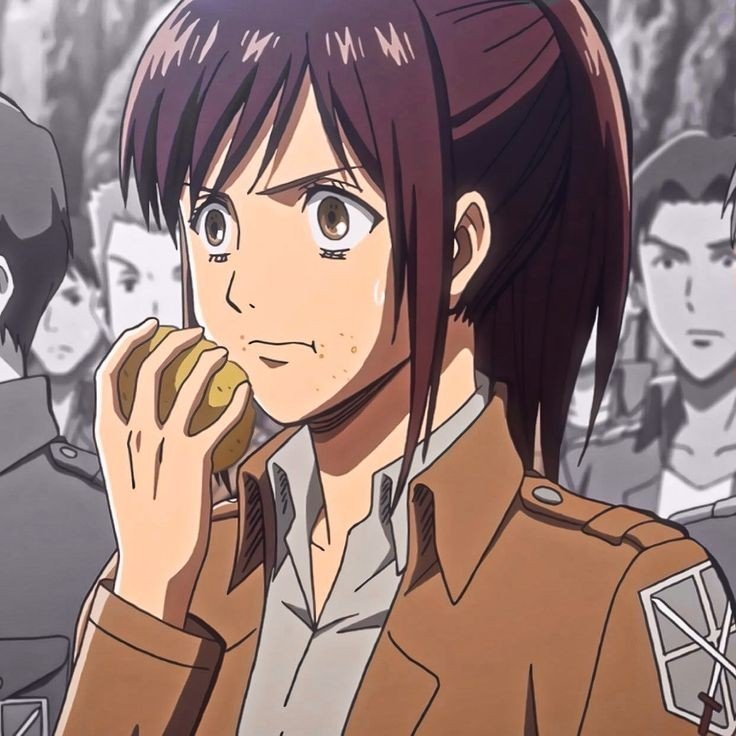 Foto sacada de: https://pin.it/6dbwDgd
7)Mejor canción dentro de un anime: Definitivamente MUCHOS, pero diría Unravel de Tokyo ghoul, Liar Mask de Akame mega kill, gurenge de Kimetsu no yaiba, entre otros más.
7)Best song within an anime: Definitely MANY, but I would say Unravel from Tokyo ghoul, Liar Mask from Akame mega kill, gurenge from Kimetsu no yaiba, among others.
8) Anime que más miedo te ha dado: Mmm, no he visto muchos con esta temática pero shiki me daba mucha intriga.
8) Anime that scared you the most: Mmm, I haven't seen many with this theme but shiki gave me a lot of intrigue.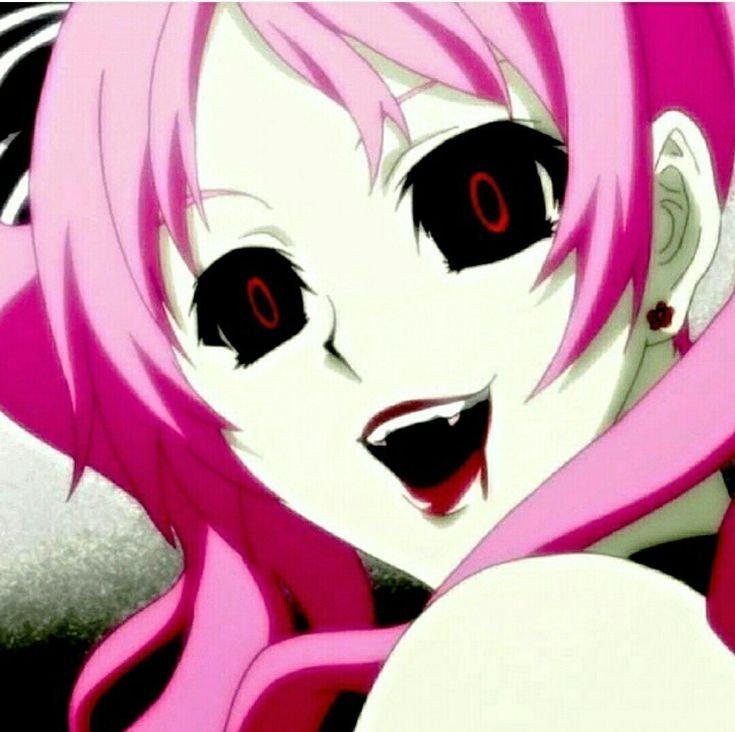 Foto sacada de: https://pin.it/7AUEd7F
9) Anime más Wtf que te has visto: uno llamado Brothers Conflict, fue demasiado raro, me lo recomendó un amigo, de verdad que tiene unos gustos bastante preocupantes...
9) Most Wtf anime you've ever seen: one called Brothers Conflict, it was too weird, a friend recommended it to me, he really has some pretty disturbing tastes...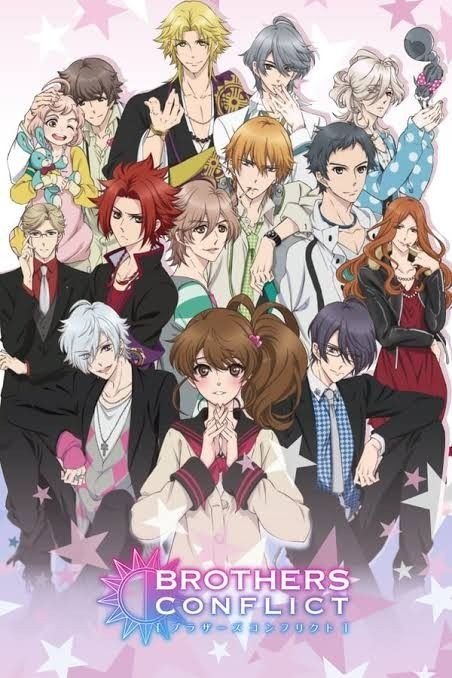 foto sacada de: https://pin.it/2CJuh2N
10) Primer anime que viste: Dragon ball, lo veía que pequeña en la televisión sin saber que es anime, hasta ahora uno de mis favoritos, no lo voy a negar, lo puedo ver mil veces y mil veces no me aburro, me encanta.
10) First anime you watched: Dragon ball, I watched it when I was little on TV without knowing it was anime, so far one of my favorites, I won't deny it, I can watch it a thousand times and a thousand times I don't get bored, I love it.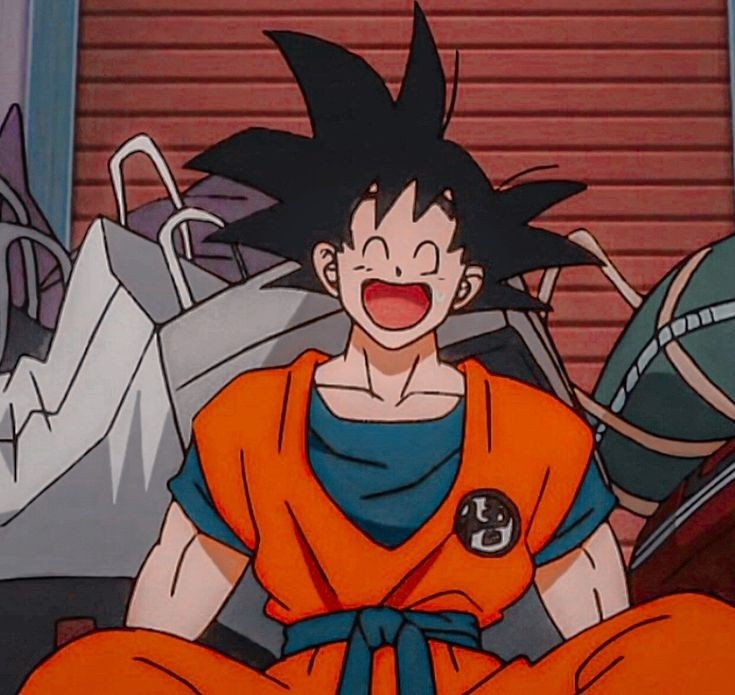 Foto sacada de:https://pin.it/3dnpcXU
Bueno chicos, espero que les haya gustado este Tag, así conocen un poco más de mi y de mis gustos, me gustaría que cómo dije al principio, se animarán a responder también las preguntas, ¿Por qué no?. Sin más que decir, ¡Nos vemos la próxima!.
Well guys, I hope you liked this tag, so you know a little more about me and my tastes, I would like that, as I said at the beginning, you will also answer the questions, why not? Without further ado, I'll see you next time.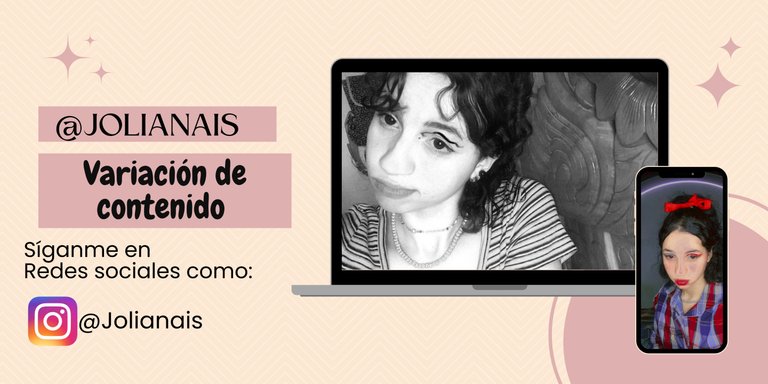 Banner realizado en canva.com
TEXTO TRADUCIDOS EL DEEPL.COM - TEXT TRANSLATED ON DEEPL.COM
---
---