CineTV Contest: Babylon 5

Hello friends! I had a hard time deciding on what to write about because there are so many great shows out there, but after much thought I decided that I would choose my favorite show from my childhood. It was a long and difficult decision as there were so many great ones to choose from. In the end I chose Babylon 5. If you have never seen it then I highly recommend checking it out.
There are five seasons with 26 episodes each. Each season has two different story arcs. The first arc is set in Season 1 and 2 and deals with the struggle between the Minbari and the Narn against an invading force called the Shadows. These episodes focus more on the action than the characters and are often considered by fans as being less than satisfying. However, the second arc starts in Season 3 and focuses on the aftermath of the war with the Shadows. Here we get to know the characters better and learn how they feel about the decisions made during the conflict. There are also some amazing guest stars.
The series finale ends up being one of the most epic stories ever told in television history. It wraps everything up in a neat little bow and gives us closure while leaving enough questions unanswered to keep our minds occupied for years to come. I am sure that everyone will eventually see the series, but if you haven't yet I strongly suggest that you do so. It's worth every second of your time.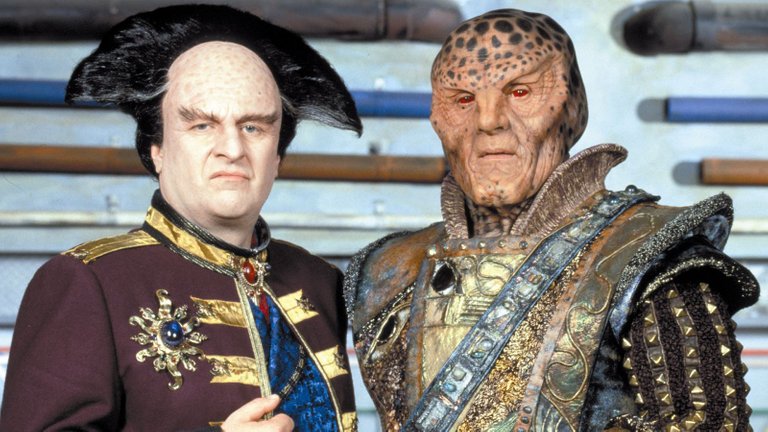 source
Babylon 5 was one of the first shows that really got me into science fiction. The acting was superb. Everyone gave their all and the chemistry between the cast members was incredible. Many of them went on to star in other shows and movies together. I don't think any other show has had this kind of lasting impact on its actors.
The writing was brilliant. J. Michael Straczynski, the creator of the show, was able to create a whole new world and populate it with believable characters. He also managed to tie it all together at the end and give us a satisfying conclusion.
One thing that always bothered me was the fact that the show was canceled after five seasons. They could have easily continued the story for another couple of years. The last episode ended on such a cliffhanger that it would have been easy to continue the story. But, they didn't. Instead they left us with an open ending and a promise that someday we would be reunited with the characters. Unfortunately, that reunion will never happen.
But the show did have a happy ending. We were finally given closure and the chance to say goodbye to the characters that we had grown to love over the course of the show. That's why I chose it as my favorite sci-fi TV show.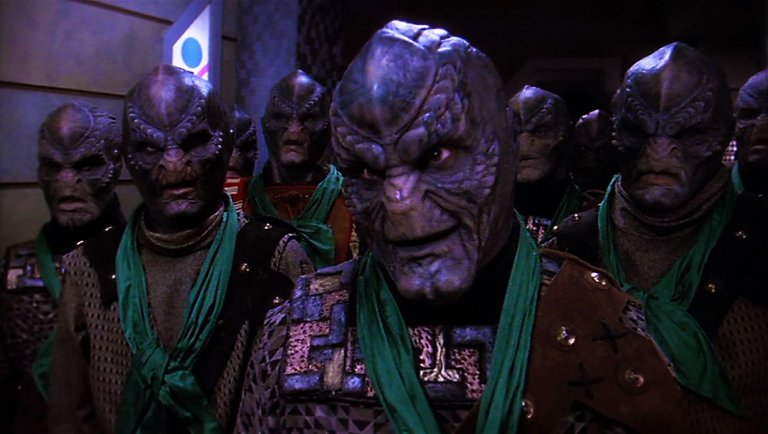 source
When I first saw the show I wasn't sure if I would like it or not. It was so different from anything else that I had ever seen before. It was unlike any other show I had ever seen. Even though it was dark and gritty it still felt hopeful. It showed me that there were no limits to what a person can achieve when they put their mind to it.
My friend Matt introduced me to the show and I am forever grateful for that. He knew how much I loved Star Trek: The Next Generation and he wanted to introduce me to something new. So he loaned me the first season of Babylon 5.
The show has changed my life. I learned so much from it. Not just about science fiction, but about life in general. I learned how to deal with problems, how to cope with loss, and how to appreciate the good things in life. It taught me that no matter how bad things may seem, there is always hope.
The characters were the heart and soul of the show. They were flawed, but strong. I grew to care about them and I wanted the best for them.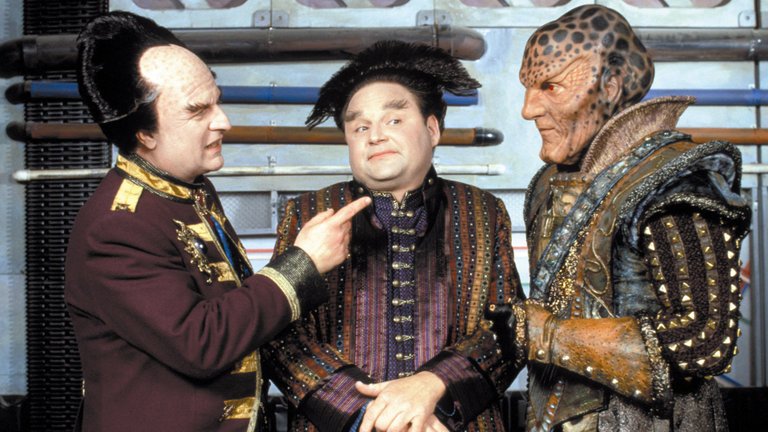 source
The first episode I watched was Signs and Portents. I remember watching it and thinking to myself, "This is going to be awesome." And it was. From that moment on I became obsessed with the show. I immediately fell in love with the characters and I was eager to see what happened next.
The actors were fantastic and their performances were outstanding. My favorite character is John Sheridan, played by Bruce Boxleitner. I was a huge fan of his work in the original Battlestar Galactica series and I was thrilled to find out that he was going to play the lead in Babylon 5. He was such a great actor and I loved everything about him. His performance was amazing. He was tough and rugged, yet vulnerable and compassionate. He was strong and courageous, but he also showed a softer side. I was so impressed with his ability to portray these conflicting emotions and still make me believe in him. I was also very impressed with Claudia Christian who played Susan. She was a powerful woman and she didn't let anyone push her around. Her character was smart and brave. Jerry Doyle, who played Michael Garibaldi, was also amazing. He was a man of few words, but when he spoke you listened. He was a very complex character and I enjoyed watching him develop throughout the series.
The reason why I chose Babylon 5 as my favorite sci-fi TV show is because it was the first show that really got me into science fiction. Before that I watched Star Trek: The Next Generation, which I still love today, but the difference between the two shows was night and day. B5 was darker and grittier than TNG and it dealt with real world issues such as war, religion, politics, etc. It was also more realistic. You could actually believe that the characters lived in a universe where humans had colonized space and aliens existed.
Overall, Babylon 5 was the best show that I have ever seen. I would recommend it to anyone who wants a fun and exciting experience.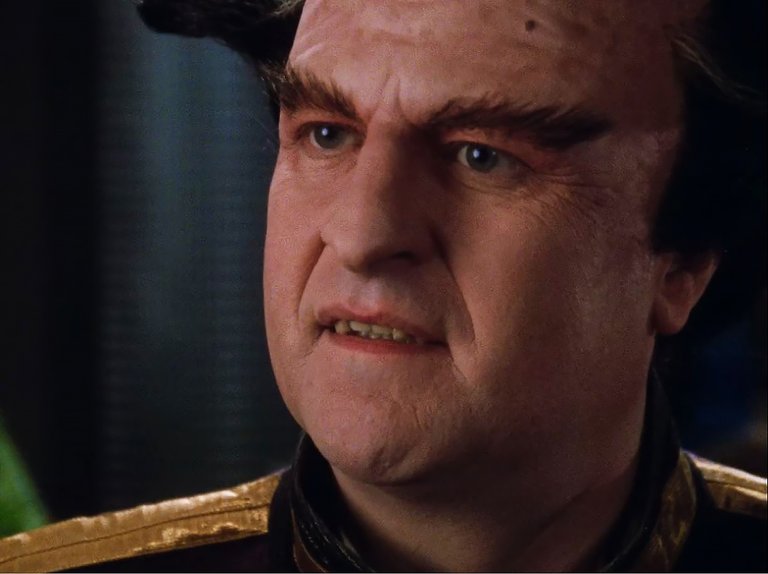 source
What are your thoughts? What are your favorite sci-fi TV shows? Join the CINETV contest and share your thoughts: https://www.cinetv.blog/@cinetv/cinetv-contest-15-your-favorite-sci-fi-tv-show
Thanks for reading!
Posted using CineTV
---
---