CineTV Contest - My Favorite Underrated Tv Series
I've always been a fan of dark and gritty shows, so when I saw this contest theme, it immediately sparked my interest. And as soon as I read the post, I knew exactly what show to pick: Veronica Mars!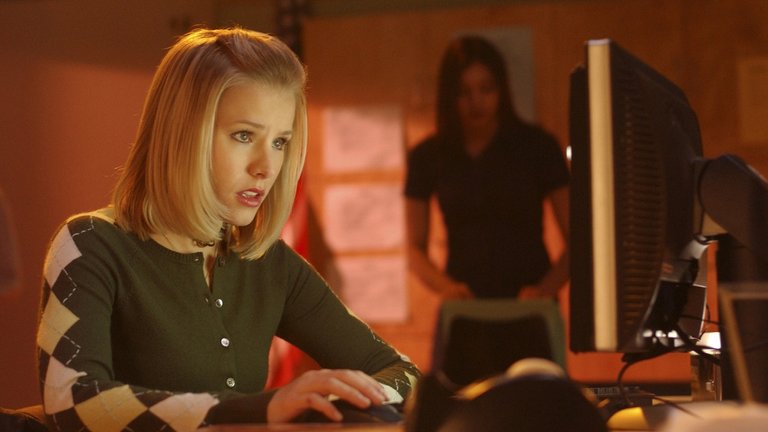 source
This was one of those rare cases where I really wanted to make a series finale. It's not often that you get to do something like this, but I felt like the show deserved it after all its ups and downs. The show has such an amazing cast, great characters and plot twists, and overall just feels very much like a classic TV show. Plus, who doesn't love a good mystery? :)
The story follows Veronica Mars (Kristen Bell), a teenage private investigator living in Neptune, California. She works with her father Keith (Enrico Colantoni) at his PI agency while attending high school. While she isn't the typical teen girl, she is smart, brave and resourceful.
She has a knack for finding missing persons and solving mysteries, which leads her into some dangerous situations. Her life gets even more complicated when she starts dating Logan Echolls (Jason Dohring). He is the son of the town's richest family, but he hides a dark secret that puts him on the run from the law.
Veronica also has a best friend named Wallace Fennel (Percy Daggs III), who is a bit of a nerd, but secretly an excellent detective. He can be very funny and sarcastic, but he is also loyal and protective towards Veronica.
While Veronica deals with her personal problems, she finds herself working on a few cases involving other people. One involves a murder victim, another a kidnapping case, and another a mysterious serial killer.
The show has a lot of twists and turns, which makes it quite entertaining. There are many different characters, but they all feel like real people. They have their own flaws and weaknesses, and sometimes make mistakes. But, they still manage to come out on top.
The show is based on the book series by Rob Thomas and features a pretty impressive soundtrack. It's got everything from punk rock to country music, and there are a ton of songs that are stuck in your head after watching an episode.
Overall, I think Veronica Mars is one of the most underrated shows ever made. It's definitely worth checking out if you haven't seen it yet!
Another thing I really liked about the show was how it dealt with real issues. Veronica had to deal with some serious problems, like being raped and trying to cope with it, or having to face her parents' divorce. She also has to deal with the pressure of going to college, and the fact that she might not fit in.
The show also touches upon topics like drugs, alcohol, and sex, and talks about how these things affect people.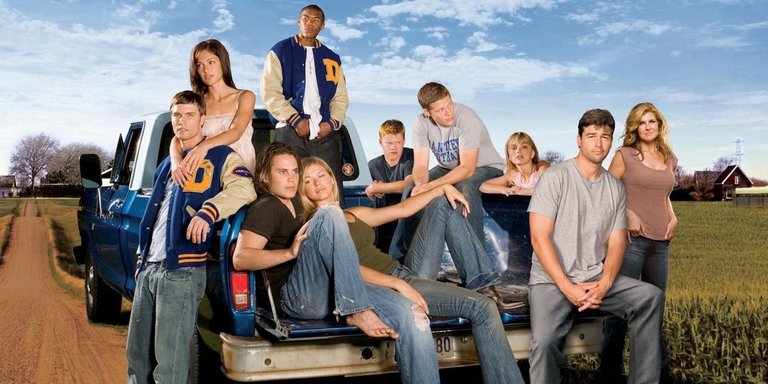 source
Another TV series I really enjoyed was Friday Night Lights. This show is based on a true story and follows the lives of a group of high school football players and coaches in Texas. It focuses on the importance of family, loyalty, friendship, and teamwork.
I don't know why this show never became popular. Maybe because it's set in Texas, or maybe because it's too slow paced? Or maybe because the story isn't exciting enough?
Anyway, I really loved this show. It's filled with amazing characters, and the plot is pretty interesting. The main character, Coach Taylor (Kyle Chandler), is a very inspiring guy who is determined to win every game, no matter what. He knows that his team is only as strong as its weakest player, and he always tries to motivate them.
There are a lot of subplots in the show, but they're all connected to the main storyline. You see the characters go through struggles, both on and off the field. There are a few unexpected twists and turns, and you can tell that the writers put a lot of effort into creating this show.
Plus, the soundtrack is awesome! I couldn't stop listening to the songs after watching the episodes. Overall, I would definitely recommend this show. It's well written, and it's full of heart. It's also very realistic and has some great performances.
So, that's it for now! If you're looking for a new TV series to watch, I'd recommend giving these two a try. Both of them are great shows that deserve a little more recognition.
These were my two favorite TV series. I hope you enjoy reading this post, and I would love to hear your thoughts on the subject.
Thanks for taking the time to read my post!
https://www.cinetv.blog/@cinetv/cinetv-contest-14-your-favorite-underrated-tv-series
Posted using CineTV
---
---