CineTV Contest - "Promentory" from The Last of the Mohicans
In the film The Last of the Mohicans, one of the best things about the music is that it is truly timeless. The soundtrack was produced by Randy Edelman and Trevor Jones, and is a classic that continues to grow on me. My favorite songs include the Theme, Massacre/Canoes, and Promentory. You should give this soundtrack a listen!
Often, when I listen to a film's soundtrack, I find that I am not nearly as emotionally connected to the film as I am to the music itself. While this can be frustrating at times, I love The Last of the Mohicans soundtrack for the stirring classical music. It's also available on vinyl, which I highly recommend. The reissued version is fantastic!
The soundtrack album for The Last of the Mohicans contains the main theme from the 1992 film of the same name. If you're looking for an epic soundtrack album, I suggest you check out this 1992 film. It features great songs from legendary artists, including John Williams, and is perfect for kicking back with a glass of wine while watching the movie.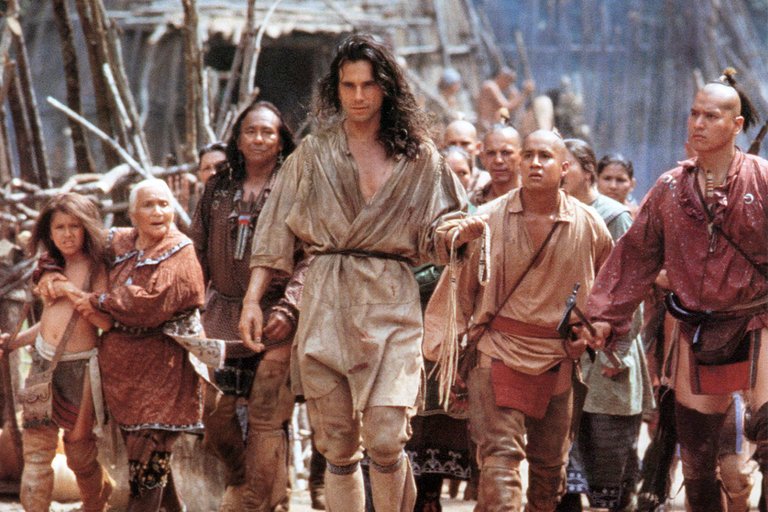 source
The theme of James Fenimore Cooper's 1826 novel The Last of the Mohicans was turned into an orchestral piece called The Gael and is called the Promentory. Dougie MacLean recorded the tune for his 1990 album The Search.
Throughout the novel, the themes are explored. These are the general and central ideas explored in the work. In The Last of the Mohicans, James Cooper explores these themes in his text. The music is also a powerful piece of art and deserves to be accompanied by a dazzling production. It is truly breathtaking.
Interracial love is a common theme in the novel. Cora and Uncas are two characters from different races who fall in love and die for their love. Cooper's portrayal of interracial love on the frontier is highly distasteful. He portrays the forced love of Magua for Cora as unnatural. Similarly, interracial friendship is also portrayed between Hawkeye and Chingachgook.
Posted using CineTV
---
---