Parks and Recreation [CineTv Contest]
I remember when I was a kid, my mother used to tell me that there are two kinds of people in this world: those who watch movies and those who don't. That's what she said anyway, but I think it's pretty accurate. And as you get older, the number of moviewatchers grows exponentially. It's not just because we're exposed to more media now than ever before; it's also because we have so many different ways of consuming entertainment these days. We can watch our favorite shows on Netflix or Hulu, listen to music from streaming services like Spotify, read books on our Kindles, play video games on our Xboxes, and even watch movies at the cinema. The list goes on. But regardless of how we choose to enjoy them, all forms of media serve one purpose: to entertain us.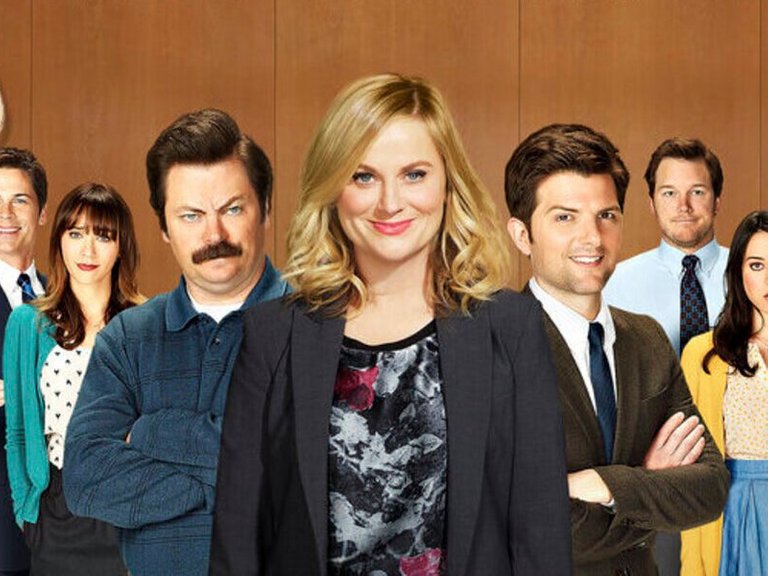 And if there's one thing that makes a show great, it's its ability to make us laugh. There are plenty of sitcoms out there that manage to be funny without being over-the-top ridiculous. They know how to balance the humor with heart, which is something that doesn't always happen in comedies. There are some shows that are so funny that they never fail to crack me up, no matter how many times I've seen an episode. One such example is NBC's Parks and Recreation, which I started watching recently after hearing about it from a friend. After binge-watching the first season, I decided to give it another shot by re-watching it from start to finish. What I found was a hilarious comedy that managed to tickle my funny bone every time.
Parks and Recreation centers around Leslie Knope (Amy Poehler), a small town girl who dreams of becoming the next city manager of Pawnee, Indiana. She's not your typical politician though—she's kindhearted, ambitious, and has a passion for public service. As you might expect, her dream is met with skepticism from her peers, who view politics as nothing more than a game of power and manipulation. Leslie is determined to prove them wrong, however, and sets out to make Pawnee a better place by organizing events like National Night Out, a community event where residents get together to mingle. Her efforts soon catch the attention of Tom Haverford (Aziz Ansari), a self-proclaimed master of social networking who works at a marketing firm. He recognizes her potential and convinces her to run for office. Together, they work to make their town a better place, and along the way, they fall in love.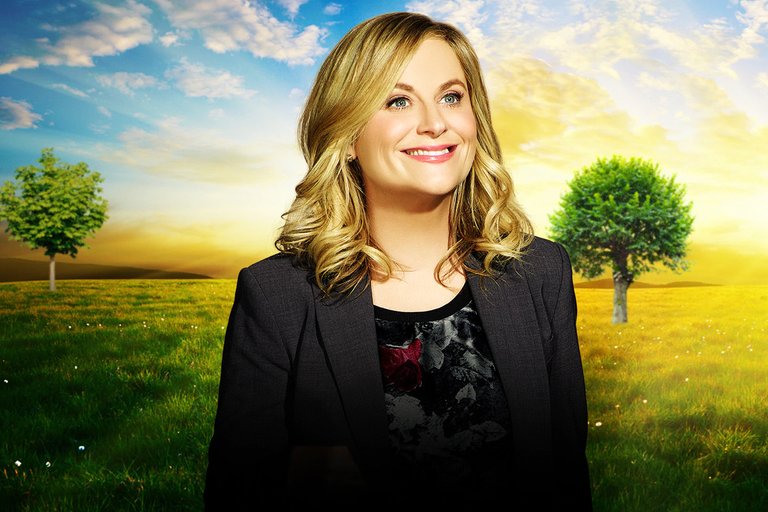 Parks and Recreation is filled with memorable characters. From Ron Swanson (Nick Offerman), the gruff, curmudgeonly parks director, to Andy Dwyer (Chris Pratt), the wacky, hyperactive news reporter, the show's cast is full of colorful personalities. The writers do a fantastic job of developing each character's personality, and the actors bring them to life beautifully. It's also refreshing to see a female protagonist who isn't afraid to speak her mind and stand up for what she believes in.
One of the things that makes Parks and Recreation so enjoyable is its hilarious writing. Every episode is packed with witty dialogue and clever jokes that will leave you laughing out loud. The writers have a knack for creating relatable situations that make you want to burst out laughing, while still managing to make you care about the characters. The show is filled with humorous one-liners that are sure to leave you rolling on the floor. For instance, when Chris Traeger (Rob Lowe) tries to sell a "disappointment bracelet" to his boss, he says, "It's a promise ring for girls who aren't ready to commit." Or, when Ann Perkins (Rashida Jones) learns that Leslie has been dating Tom, she exclaims, "I'm so jealous! You're like the most eligible bachelor in town!"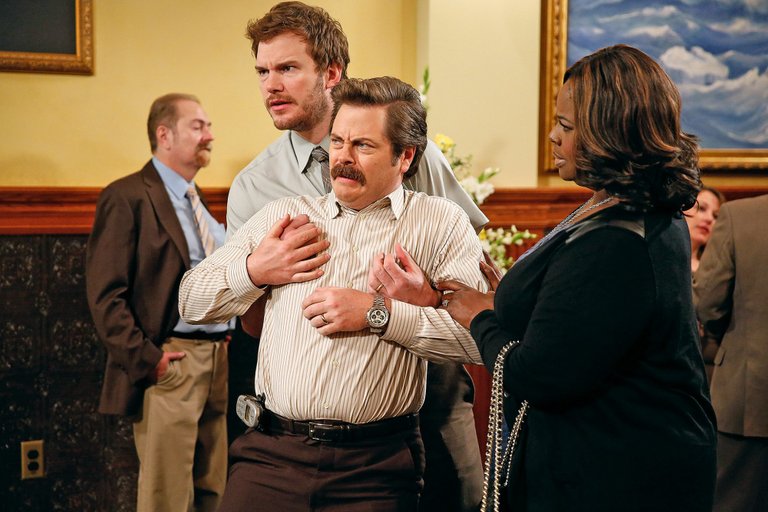 Another reason why Parks and Recreation stands out is its unique take on the workplace comedy genre. Instead of focusing on the stereotypical corporate environment, the show focuses on the dynamics between coworkers. There's a strong sense of camaraderie among the staff members, and everyone gets along well. In fact, the entire team looks forward to working together, and they're always eager to help each other out. That's one of the reasons why the show feels so real.
The cast also does a wonderful job of portraying their characters. They manage to make the quirky, eccentric characters feel genuine and relatable. They're likable, yet not too perfect. They struggle with everyday problems like everybody else, and it's nice to see that they don't always get everything right.
As far as the acting goes, Amy Poehler shines in the lead role. She plays Leslie with a charming naivety that makes you root for her from the beginning. It's impossible not to fall in love with her, especially since she's such a good person. Aziz Ansari steals the show as Tom, a goofy, charismatic man who loves to be the center of attention. He's a total goofball, but underneath it all, he's a good guy. And Nick Offerman's Ron Swanson is the epitome of a gruff, grumpy old man. He's a tough cookie, but he has a soft spot for Leslie. The rest of the cast is equally talented, and the actors all seem to have a blast playing their roles.
---
---