CineTV Contest: My childhood friend "Michaelangelo"
I just saw the latest CineTV contest which is about Favorite Movie Animal Character. Click here to get more details on it.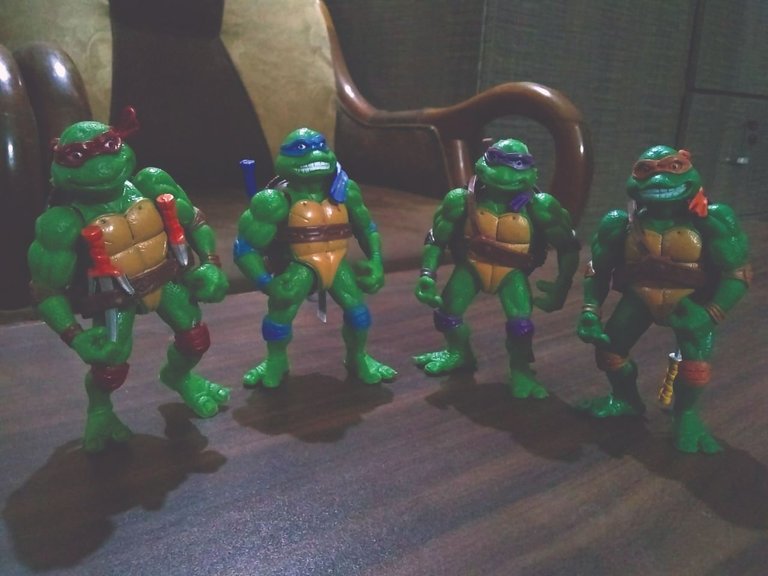 It is not as easy as it looks with the theme, to choose one out of millions. Believe me, my brain stops working when I was thinking on it. Tough job LOL. Every character has its own value and somehow, connections in your life or with some moments.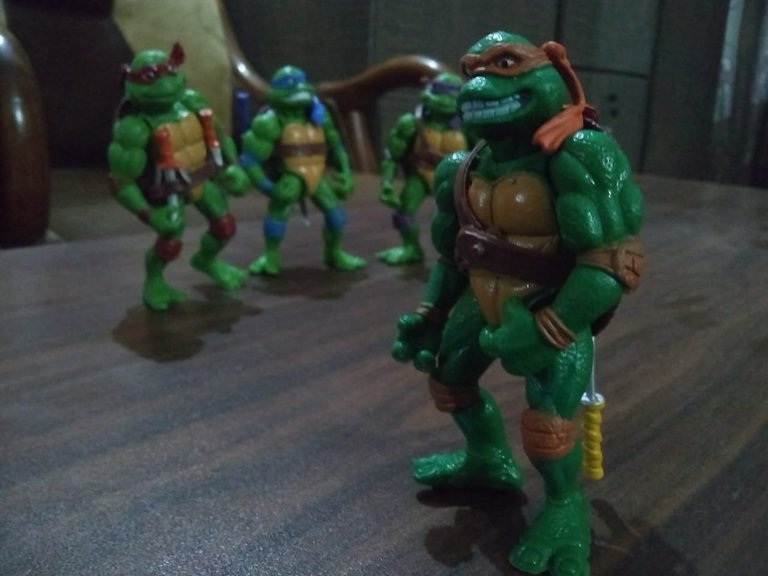 I have so many favorites if talking about animal characters whether it is animated or live action movies. Well, I choose Michaelangelo from Teenage Mutant Ninja Turtles as my favorite animal character. I am talking about the one from 80s series not the new ones. I still remember the craze of this cartoon I used to have in my childhood.
Gift from my brother
There are four turtles in TMNT: Donatello, Leonardo, Michaelangelo, and Raphael. I and my three elder brothers, we all are fan of TMNT. In fact, each of us have their favorite character unlike others. We used to characterize each other with the names and personality of one's favorite turtle. My eldest bro was Leonardo, elder bro's favorite was Donatello, @shrazi was Raphael and me as Michaelangelo. What a coincidence, Michaelangelo is the youngest of the family same as me.
Michaelangelo looks great and attractive to me, I was like just pretending to be like him in school days. His character was funny and the way he talks and his voice was awesome. I used to like his accent as well. In those days, I remember that I was not so good in English so, just make my own English words and understand the story more of by seeing whole episode. It doesn't matter whatever the story is, I was just looking at these turtles and enjoying. Watching them gives me too much happiness and energy.
I was so involved in it that I asked my bro to buy me a nunchaku, the signature weapon of Michaelangelo, so I would learn to trick like him. My eldest bro bought one but I was not allowed to even touch that. IT was for my own good, now I can understand.
My orange masked turtle was fond of Pizza so am I. However, truly speaking, Pizza was not so common in those days in Pakistan so as a replacement, I don't know why but it is true that I used to eat and like Naans a lot. It could be because I think Pizza looks like Naan or maybe something like.
His three words were very famous: Cawapunga, Oh yeah! & Dude. I used to say these words a lot. Later revealed that correct word for Cawapunga is Cowabunga (thanks to Google Baba).
Napkin from my Aunt, very old but still alive and thriving
My all relatives were aware of my love and craze for TMNT and especially for Michaelangelo. My aunt used to gift me handmade Ninja Turtle napkins. My Grandfather bought me a real and good quality mask, imported one. My mother stitched ninja turtle costume for me and @shrazi. When first movie was released in 90s, my father bought the VHS cassette for me. My childhood was full of Michaelangelo and I still miss those days.
All above pictures are taken by me through my cell phone Moto E4.
@shrazi lend me TMNT figures from his son to have some clicks for this post.
Posted using CineTV
---
---