Cine Kids - Memorable Children's Movie Soundtracks - Part 2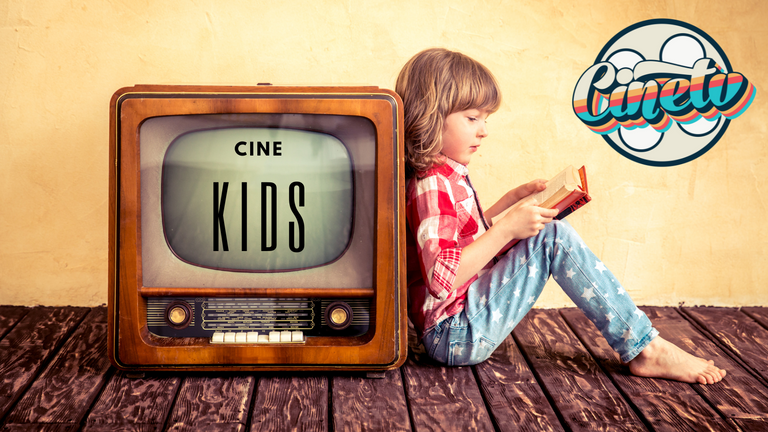 Introduction
Hello dear readers, how is your day going so far? I hope you had a good and productive week and are ready for the incoming weekend. Personally, I've been a bit under the weather but I'm not the only one as it seems a lot of people are dealing with throat infections and coughing their lungs out. I think most parents recognize the little circle every cold and infection does when a child brings home one from school. First, the child gets ill, followed by the siblings or parents, taking turns usually. I have to say that just a day before my daughter's birthday, my throat is hurting a lot less than yesterday so it seems her special day will not be ruined after all.
Talking about children's movies, for her birthday we will be taking her to the cinema for the very first time in her life! And it will be our first time in a Spanish cinema too, so not only is this a new experience for our daughter, but for us as parents it's also a bit exciting to go to the movies and hope we can understand enough of the movie. I have to admit that I was actually looking forward to this moment because although I watch a lot of Spanish TV Shows, usually they have subtitles, tomorrow, the movie won't have them. Which movie is still a surprise but I will share that another day!
Remember last month's post about "Memorable Children's Movie Soundtracks"? Today I will continue the series with part 2 and share a few of my personal memorable movie soundtracks coming from children's movies. I hope you will enjoy them and leave your thoughts in a comment below as I truly appreciate the people that are engaging..

Aladdin - Arabian Nights
First up for this part is the Aladdin soundtrack. Although I have watched this movie in Dutch when I grew up, the track that has stayed with me over the years after watching the original movie and with that soundtrack is "Arabian Nights". It's one of these tunes that stays in your head. Here's a link to the song:
Did you listen to it? Did you remember it instantly or already knew how the track went before listening it again? I think everyone knows the story of Aladdin, so I bet you were familiar with the track as well. Maybe you are used to listening it in your own language if that's not English though. If so, feel free to share the version you know in a comment, it will be fun to collect them in different languages and compare them.

Moana - You're Welcome
One of the more recent movie soundtracks I want to share is Moana's "You're welcome". I admit that I don't know the full soundtrack although I've seen the movie, but this is one that sticks in your head for sure. Not only is it a very cool tune but also sends out a positive message.
I learned about the Moana movie by accident at some point when browsing on a web2 social platform. I saw Dwayne Johnson sing this for his daughter and she can't get enough of it but she doesn't believe that her daddy is Maui. I will include the link as it's utterly cute and straight out adorable. It must be a bit frustrating for Dwayne not to be able to convince his daughter that he IS Maui indeed.
And of course the link to the song in the movie as well:
Isn't that just adorable that she is his biggest fan in many ways but can't make the connection even though daddy keeps telling her over and over again? Funny how a child's mind is wired, isn't it? If you enjoyed the clip of "The Rock" with his cute daughter and want to see more of these clips, you can give him a follow on his socials OR search for "Dwayne Johnson sings you're welcome to his daughter" and you will find plenty hits.
I admit that I enjoyed seeing these clips again when I went hunting for them today. He seems like such a cool dad and his daughter is a character, that's for sure.

Ghostbusters
And the reward to most annoying track coming from a movie, Ghostbusters from 1984 definitely gets a prize. Gosh this one truly sticks in your head when you hear it. I bet there's not a soul out there that was alive in the 80s who doesn't know this track:
I have to admit that it's also a bit of a trip down memory lane so I will also make a note for myself if I can find some more cool stuff about Ghostbusters for a future "trip down memory lane" post.
That's all I have for you today dear reader, I hope you enjoyed this part and I'm looking forward to your comments, hint hint!
Have a great weekend! Make and sure to follow our Twitter account and join our discord channel.

Header image created with Canva Pro
Posted using CineTV
---
---