CINETV COMMUNITY NEWSPAPER | 2023 | ISSUE 6
CINETV COMMUNITY NEWSPAPER | 2023 | ISSUE 6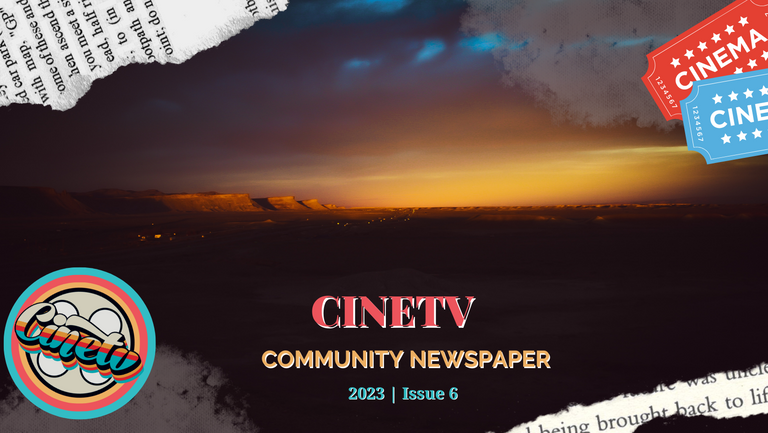 Image created with Canva Pro



Hello everyone! It's time for our weekly news... or lack thereof. Unfortunately, there's no community news to report this week. We were hoping for something juicy to come our way, but it seems like we have to take a breather after last week's scoop.
In the meantime, we've got some exciting plans in the works to liven up our Discord channel. The plans are not completely laid out as of yet, but we promise they'll be worth the wait. Yeah, I know, another wait. Stay tuned for more updates, and in the meantime, keep calm and carry on with our newspaper!



Attention all cinephiles! Our latest CineTV contest theme has been announced, and this time we want to know about your your favorite movie reboots. Of course this theme is because we've recently undergone a bit of a reboot ourselves. Our old frontend got a facelift and was relaunched just last week, and we couldn't be more excited about it.
So, in honor of all things rebooted, we want to hear from you. Which movie reboot holds a special place in your heart? Is it a gritty new take on an old classic, or a fresh twist on a beloved story? Whatever it is, we want to know all about it.
And the best part? All prizes for this contest are doubled, and the winner of first prize will receive an exclusive CineTV NFT. So get those submissions in, and let's celebrate the magic of the reboot together!
The submission deadline is 14th February, 2023, 11:59 PM, UTC time.




Have you ever had to learn a new language? And it ever cross your mind to do this through cartoons? Well, you're in luck, because this week's edition of CineKids is all about that very topic.
That's right, thanks to the bright mind of @thisismylife, we're diving headfirst into the world of language learning through animation. Not only is it a fun and engaging way to pick up a new language, but it's also a great excuse to spend hours watching your favorite childhood shows.
So, if you're trying to brush up on your high school Spanish, or just want to impress your friends with some impressive Japanese, cartoons could be a way to go! And who knows, you might just end up discovering a new favorite cartoon in the process.
So grab your notepad, pop on your favorite animated series, and get ready to soak up some new vocab. You will of course find the CineKids in the Main Section of our new frontend, or even easier, just click here
And there was also time to provide some new background stories for the many writing prompts. So if you're still in need of some extra blog-struggling-day inspiration, @thisismylife is here to save your day!




Of course you all know how it goes, it's time for Frey's Findings, our youth magazine! And, like every week, it's filled with the latest and biggest trends from the entertainment world.
Whether you're a fan of the latest Netflix shows or looking for inspiration from the coolest YouTubers, this magazine has it all. The latest movies or the juiciest gossip, you name it and Frey knows where to find it. The perfect mix of entertainment and gossip, all tailored to today's youth!




If you're ready for a little break now, grab a cup of coffee and go into the relax mode. Enjoy the latest Hollywood gossip.
Starting today with Sting. At 71 he gives a wise lesson to everyone. Never take a single day for granted and always cherish those you love. And hey, if you're lucky enough to still get it on in your 60s and 70s, don't be afraid to brag about it a bit. After all, it is a sign of a healthy and happy relationship, and what could be better than that?



Ah, Harry Styles - the fashion icon we never knew we needed. With his flowing locks, bold patterns, and unique sense of style, he's become something of a fashion legend. But what is it about his fashion sense that sets him apart from the rest?

According to Harry himself, "Clothes are there to have fun with and experiment with and play with." And boy, does he live by that mantra. From statement-making suits to gender-bending silhouettes, he's not afraid to take risks and push the boundaries of what we consider "normal" in fashion.

Whether you like it or not, that's something you should decide for yourself.



And so it looks like we're inching closer and closer to the coronation of good ol' King Charles. But the real question on everyone's minds is: will Harry and Meghan be invited to the party?

According to the tabloid journalists, it looks like they will be. But let's be real - we won't know for sure until the day of the coronation. After all, these two have been known to shake things up a bit, and who knows if they'll be able to resist the urge to steal the spotlight?

As for the protocol that will be implemented for that day, well, we all know how those royals seem to like their rules and regulations. But will Harry and Meghan also play by the book, or will they throw caution to the wind and do their own thing which they seem to like much more? I guess we have to wait to find that out. Time will tell.




I am very curious about your personal opinions about the actors and actresses that we see so often on the big screen (well, mostly TV screen).
As you know by now, it is important not to write film reviews. That's NOT what this challenge is about. It is precisely about your personal stories, why you like or do not like to watch that actor or actress. Why are you or are you not attracted to that actor or actress? And so there are many more things to think of that tell something personal.
This week we had only @enginewitty and our own @papacrusher giving a comment about Daniel Radcliffe.
Which makes me give out 100 CINE tokens, and 100 ecency points to @enginewitty. I guess that this is even more exciting for next week. Because as you know, we're just moving the leftover tokens to next week. And that means that next week we have again 300 CINE tokens and 300 Ecency points to give away.
Of coure, thanks to @ecency for generously sponsoring this fun challenge!
Are you all ready for the new challenge this week?
It is with great pleasure that I introduce our next Movie Star of the Week. In my honest opinion she is a true icon of the silver screen. With a career spanning over two decades, our Movie Star of the Week has captivated audiences with her undeniable talent and enigmatic charm.
But what do you think is the secret to our Movie Star of the Week's enduring appeal? Is it her infectious smile, her effortless grace, or the subtle glint of mystery that seems to surround her?
Perhaps it's all of these things and more. From her breakout role in "The Mask" to her iconic turn in "There's Something About Mary," Our Movie Star of the Week has proven over and over again that she's more than just a pretty face. She's a force to be reckoned with, a true Hollywood trailblazer who's not afraid to take risks and push boundaries.
So let us all take a moment to celebrate this remarkable woman, our Movie Star of the Week, and revel in the magic and mystery that surrounds her.


CAMERON DIAZ
We have the tokens to give away, do you have a comment or blog? The conditions are being looked at more strictly. And if the conditions are not met, we will not give away additional tokens.
Rules:
Only personal opinions
If you choose to write a blog, use the tag #moviestaroftheweek and post the link in the comments
A blog is not necessary, you can also leave a comment.
The challenge is not intended as a contest, it is in fact intended to give you an ENGAGEMENT option for the newspaper. The fact that we are giving away tokens to engage with us is an extra bonus for you. You guys are "THE COMMUNITY", and we would be nothing without you!


We keep watching for all the films that come out this year, after all, that is what the CINETV community is for. I will try to show as many different genres as possible. Hopefully there's something to your taste and you'll find a new movie for your "To Watch" list. Get ready for some trailers below!


MAGIC MIKE'S LAST DANCE
In "Magic Mike's Last Dance," Channing Tatum's character, Magic Mike Lane, takes the stage again. This time he's heading to London with, a wealthy socialite, for one last hurrah. But with everything on the line, Mike discovers her agenda and must whip a roster of hot new dancers into shape to pull it off. The film, a musical comedy is the third installment of the popular "Magic Mike" franchise, hitting the theaters just in time for Valentinesday!


TITANIC 25TH ANNIVERSARY
It's hard to believe it's been 25 years since "Titanic" first captured the hearts and imaginations of audiences around the world. But now, everyone has the chance to relive the epic romance of Jack and Rose once again, as the film returns to theaters. Starring Leonardo DiCaprio and Kate Winslet, "Titanic" has become a true classic of cinema, known for its stunning visuals, soaring score, and unforgettable performances. Whether you're seeing it for the first time or the hundredth, the 25th anniversary of "Titanic" is a must-see event.


AMONG THE BEASTS
In this thrilling movie, the daughter of a notorious gangster teams up with a former Marine to save her kidnapped cousin. As they navigate through treacherous obstacles and confront their inner demons, the unlikely duo has to trust each other to achieve their common goal. But can they?




We like to point out the following note about plagiarism!
We have an entire team dedicated to finding AND reporting plagiarism and abuse. And be warned, we NEVER will tolerate plagiarized blogs. Not in plagiarized words, nor images!


We have seen some really great posts that failed to source their pictures, and so we were not able to curate them properly. Remember to only post YOUR OWN words and to properly source the photos that you use that are not your own.


Plagiarism is THEFT and has no place in our CineTV family!
And with that, this week's newspaper has come to an end. We hope you enjoyed it and we'll see you next week with a new newspaper! If you find this newspaper and want to chat with about movies and TV with us, feel free to join is in our DISCORD


Thanks...we love you all!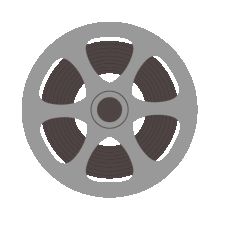 Posted using CineTV
---
---