CineTV Contest #12 - Visually Stunning Films
Cine TV and RS special contest result is here!
We were blown away by so many cool entries and we found it really hard to choose! We were not basing it on anything apart from the music and film and there were so many great choices! It was such an awesome contest put on by Cine TV and Rising Star and a real honour to be the guest judge this week. Two of our favourite communities coming together is always an awesome thing for us. So here are our winners!
First Place
Now, this surprised us with this film, the whole concept of the music in this film is crafted brilliantly. In many ways it is a film more about the music than the plot!
@blackcradle
https://peakd.com/hive-121744/@blackcradle/cinetv-special-contest-cinetv-rising
Second place
Well we love zombies and this film is brilliant. We had forgotten the use of the song but it brought back some memories.
@surien
https://peakd.com/hive-121744/@surien/cinetv-special-contest-don-abandons-alice-from-28-weeks-later
Third place
An underrated film with a great score!
@NewenX
https://peakd.com/hive-121744/@newenx/my-entry-for-the-cinetv-special-contest-cinetv-rising-star-card-contest
And because we could not decide on so many other good posts we are giving away 10K SB to the following posts as an honorary mention as we could not ignore them!
We could not ignore this….maybe a top 5 film of ours!
@svetamubin
https://peakd.com/hive-121744/@svetamubin/cinetv-contest-my-favorite-song-in-a-movie-leon-shape-of-my-heart-by-sting
Now this made us laugh as we are a muppet of a man…..
@special1st
https://peakd.com/hive-121744/@special1st/legendary-movie-song
Now if anyone disagrees with our choices then please tag us in a comment to this post! You never know we do love giving out Starbits….
---
And let's move on to the new contest!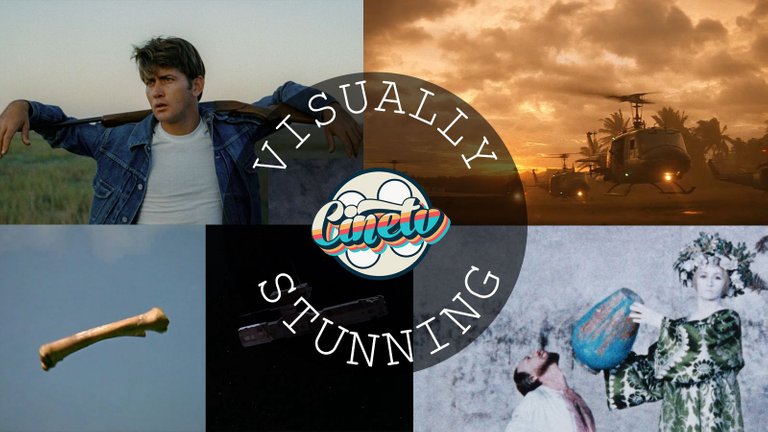 Contest 12: Visually Stunning Films!

Most of us film-lovers aren't critics. That never stopped us from enjoying a film and praising it where it's due. Even when we can't particularly articulate what exactly we loved in a film, we sure as heck could feel them in our guts! Some things are easier to express, like a piece of dialogue or an elaborate action sequence. But some things are subtler like frame composition and so on. However, the film is a visual medium and sometimes we come across some films that blow us away with their stunning visual quality and also production value!
They can be so overpowering and distracting that in some cases we start to see the movie frame by frame and forget all about the story! Sometimes the visuals add to the story in a way that they get stuck with us permanently. When we think back and try to remember the movies, the first thing we remember are those extraordinary frames, popping up in our minds vaguely. They become like an erotic fond sensation, shared with a long-lost lover! And you crave them even more.
Now is the time to remember them once more!
Write about your most favorite visually stunning films!
Winners and prizes
This contest will have 3 winners and 225 CINE in prizes. They will be distributed as follows.
1ST Place — 100 CINE

2ND Place — 75 CINE

3RD Place — 50 CINE

Rules
Publish your entry from our frontend https://cinetv.blog or post to cinetv community if you prefer peakd, ecency or hive.blog
The entries should be written in English for evaluation purposes (You can translate from your mother tongue if you want to.)
The post title should include CineTV Contest:. For example, CineTV Contest: Your Title Here.
Use #cinetvcontest among your tags.
Include a link to this post somewhere in your entry. So your friends can find this easily.
Put down a comment with the link of your entry on this post below.
Only one entry per person.
Deadline
The submission deadline is 3rd May, 2022, 11:59 PM, UTC time.

Evaluation and Some Tips
You can use these prompts as a helping hand (purely optional) but you're free to go however you want.
► What you loved or hated about it.
► How it influenced you (and/or people around you).
► What part of it did you find most interesting.
► Any scene that still pops into your mind.
► Performance of the actors/actress that left an impression.
► Why do you think it's significant and great (or not).

You're free to include multiple films in your entry.

There's no need to be mechanical. Write with a free hand. We might overlook if you forget to do a step or two stated in the rules (except the first one).
We'll evaluate the posts based on the writing quality, sincerity, and faithfulness to the spirit of the contest.
Happy Writing then! Blog on!
The cover photo is edited in photoshop.
---

---
Join CineTV on Discord - Invite Link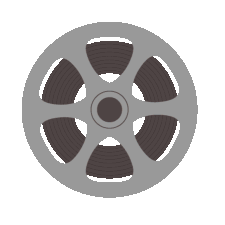 ---
---