Movie A to Z Challenge - Letter C
Hi friends! Inspiration struck and today I added new films to my Challenge List and even sketched out some drafts for reviews, but today I continue my journey through my favorite movies and the films with the letter C are next in line.
Chef, Jon Favreau
Jon Favreau, the showrunner of the beloved The Mandolorian, is a master of family cinema and his film Chef ranks on my personal chart as the most soulful road movie of all time. The story of an eminent chef who ditches the restroan to get busy making Cuban sandwiches in a food truck looks very simple, but the good humor, cool Latin American soundtrack, funny dialogues and, of course, the beautifully shot food create an absolutely incredible, cozy atmosphere you don't want to part with.
Perhaps one of the best films about the importance of doing what you love. I have a bbq once a week for friends and I love to cook, so this movie got right to my heart.
Calibre, Matt Palmer

Classical Russian literature, no matter how much they try to dismiss its importance, is cool, and I can't help but include Calibre from streaming giant Netflix and British director Matt Palmer, which echoes the dark plots of Fyodor Mikhailovich Dostoevsky.
An inexpensive movie about friends who decide to go hunting in the Scottish woods and run into a lot of trouble with a great script in which the density of plot twists is off the charts, and every wrong decision of the characters evokes a strong emotional response, leading to a beautifully staged finale.
One of the few films I gave a standing ovation to.
Cabin in the Woods, Drew Goddard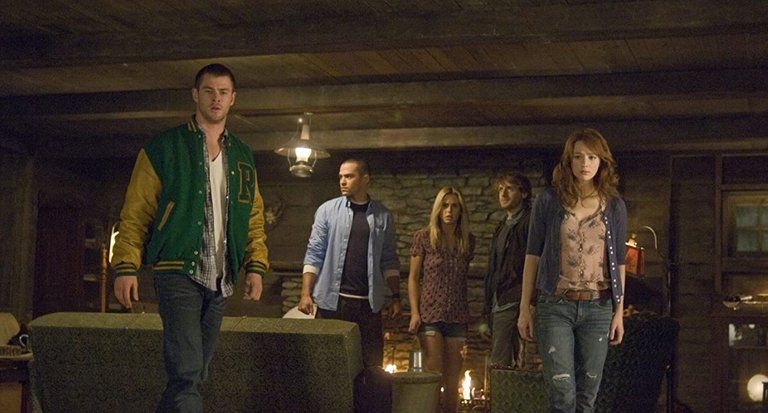 Deconstruction is a very fancy term that comes up a lot in movie reviews, and at the top of my list on this subject is the horror film "Cabin in the Woods" directed by Drew Goddard in 2011 from a script written by Joss Whedon, author of the cult series Firefly and Dollhouse.
Starting off as a typical horror about a group of young people who arrive "in the wrong woods", the film begins to turn inside out at a great pace, turning into a very unusual story and the imagination of its authors and the producers of special effects can only be envied.
Perhaps one of the best films to play with typical genre clichés and literally "reset" the genre, mixing it with inventive black comedy, classic sci-fi and Howard F. Lovecraftian themes.
A real treat!
Hope you had fun and I'll be back tomorrow with a new set of short reviews :)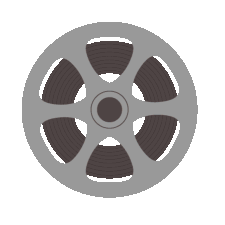 Movie A to Z Challenge - Letter A
Movie A to Z Challenge - Letter B
Posted using CineTV
---
---