Movie A to Z Challenge - Letter F
Hi CineTv! Steadily moving on through Movie A to Z Challenge and today I've chosen three excellent, in my opinion, movies on letter F.
I hope you enjoy this strange selection.
Fight Club, David Fincher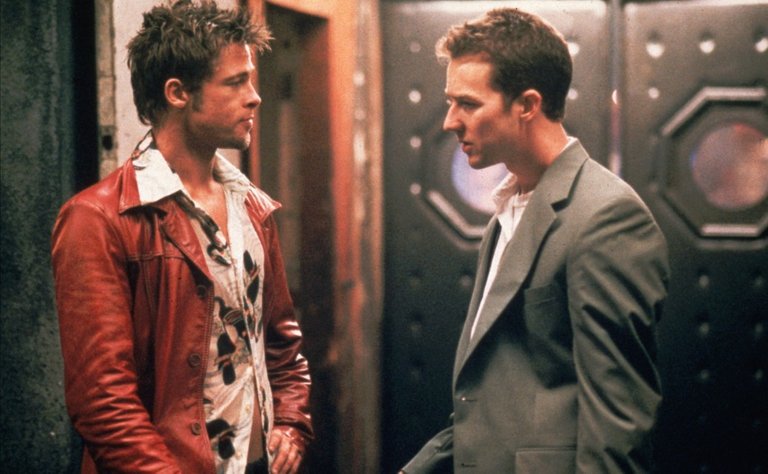 David Fincher is a true master of hard-hitting thrillers and his manic attention to detail and storytelling talent is incredible so i think that his "Fight Club" is a true masterpiece. I'm glad I saw the movie first and wasn't familiar with the original Chuck Palahniuk book, so the plot twist just blew my mind.
Without a doubt - one of the top movies of the late 90's, great acting duo of Brad Pitt and Edward Norton, killer soundtrack by The Dust Brothers, inventive visuals and the coolest concept worked out 100%. Far be it from me, one of my friends has a huge tattoo of Helena Bonham Carter as Marla Singer on her shoulder.
It's not just a movie, it's a cult!
Forbidden planet, Fred M. Wilcox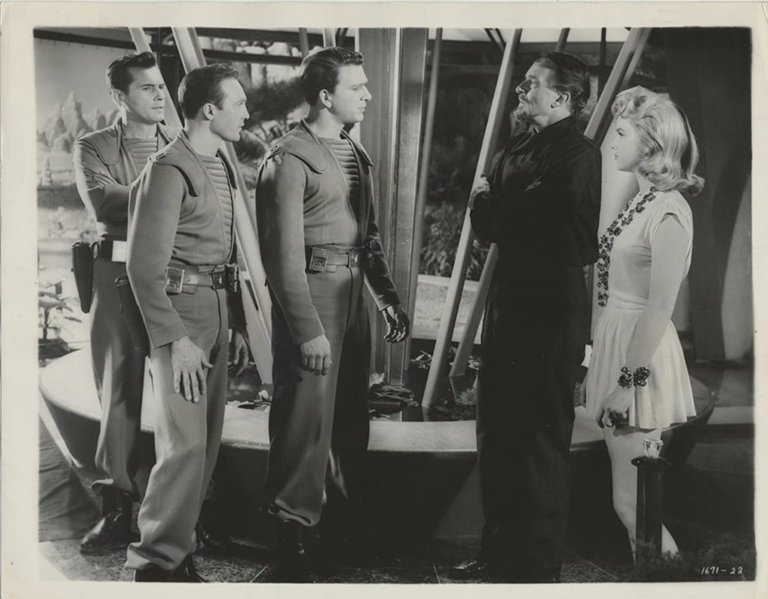 Leslie Nielsen is a true icon of American comedy, the more surprising for me was one of his first films, the sci-fi thriller Forbidden planet, released in 1956, which was way ahead of its time.
The story about a group of astronauts on a rescue mission on a distant planet may seem too naive now and the special effects and Robbie the Robot even too comical, but in any other case it is a wonderful example of the classic fantasy with a great plot and brilliantly written characters. The brave captain, the damsel in distress, the creepy scientist, the mysterious artifacts - all this makes for a very solid and impressive picture and has been quoted by many directors working with the adventure fiction genre.
The Fisher King, Terry Gilliam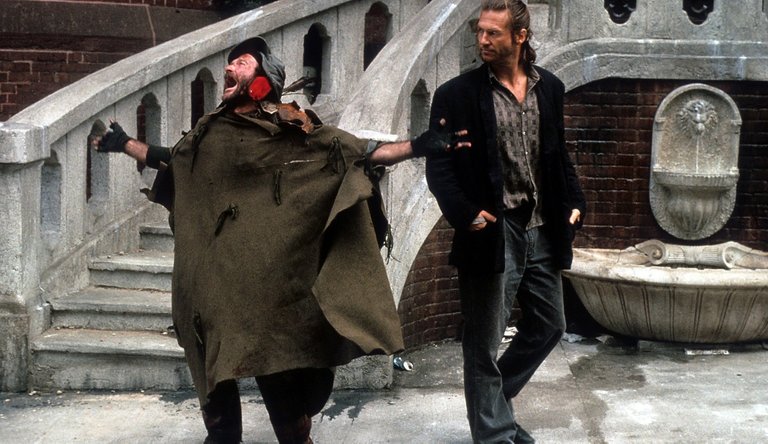 I'll never tire of declaring my love for Terry Gilliam's work, and I review his films from time to time, each time discovering something new or evaluating it in terms of new-found life experience. And the drama The Fisher King surprises me every time.
The poetic story of the strange friendship between a once-popular radio DJ and an urban madman obsessed with finding the Holy Grail looks very unusual (as do most of Gilliam's films) and is brilliantly acted by Jeff Bridges and Robin Williams. A legendary acting duo and a fantastically lively, emotional movie in which real magic happens and New York City is transformed into a medieval fairy tale kingdom with knights, kings and princesses.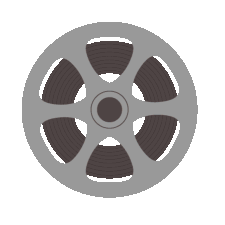 Movie A to Z Challenge - Letter A
Movie A to Z Challenge - Letter B
Movie A to Z Challenge - Letter C
Movie A to Z Challenge - Letter D
Movie A to Z Challenge - Letter E
Posted using CineTV
---
---